25/01/2022
Industry
As we saw last week here, buyers have been familiarising themselves with the brand's DNA and collections directly on the brand's B2B digital showroom since March 2020 and the cancellation of physical fashion weeks. So, ahead of the sales season and as early as possible, provide the buyer with rich content that is accessible 24 hours a day to meet their needs.
Tell your brand story
Brand history, collection inspirations, press reviews: the B2B showroom allows you to organise text, image and video content right from the home page, and to animate it to the rhythm of your news throughout the season. Don't leave any detail to chance: the aesthetics of the B2B showroom you choose and its url have, as with your B2C e-commerce site or your Instagram account, their role to play on your image.
The emerging designer Louis-Gabriel Nouchi says it best:
"Today, the choice of a digital solution has become central, as industry players are no longer able to travel. It is crucial to integrate a tool capable of showing the product but also the brand identity. We all want to communicate emotions through the garment, to transmit emotions, it's a real challenge that we have to win thanks to photos and videos."
Showcase your collections

The number of trade fairs is decreasing, so are the prints of paper lookbooks? Allocate these budgets to quality photo shoots. The investment is significant, but today brands make photo shoots profitable by using them for B2B and then for their B2C e-commerce. Offer your B2B prospects several views of the product, photos of the details that matter to you, images of looks, shoot your products in 360° with dedicated partners and upload videos: the buyer will appreciate seeing the garment in motion.
By clicking on inspiring looks, your buyers discover rich and accurate product sheets, updated live with the latest information (price, cancellation, variants etc.). They can zoom in on high-resolution photos, appreciate a cut or the fall of a fabric, and access suggested products to create the strongest selection from your collection.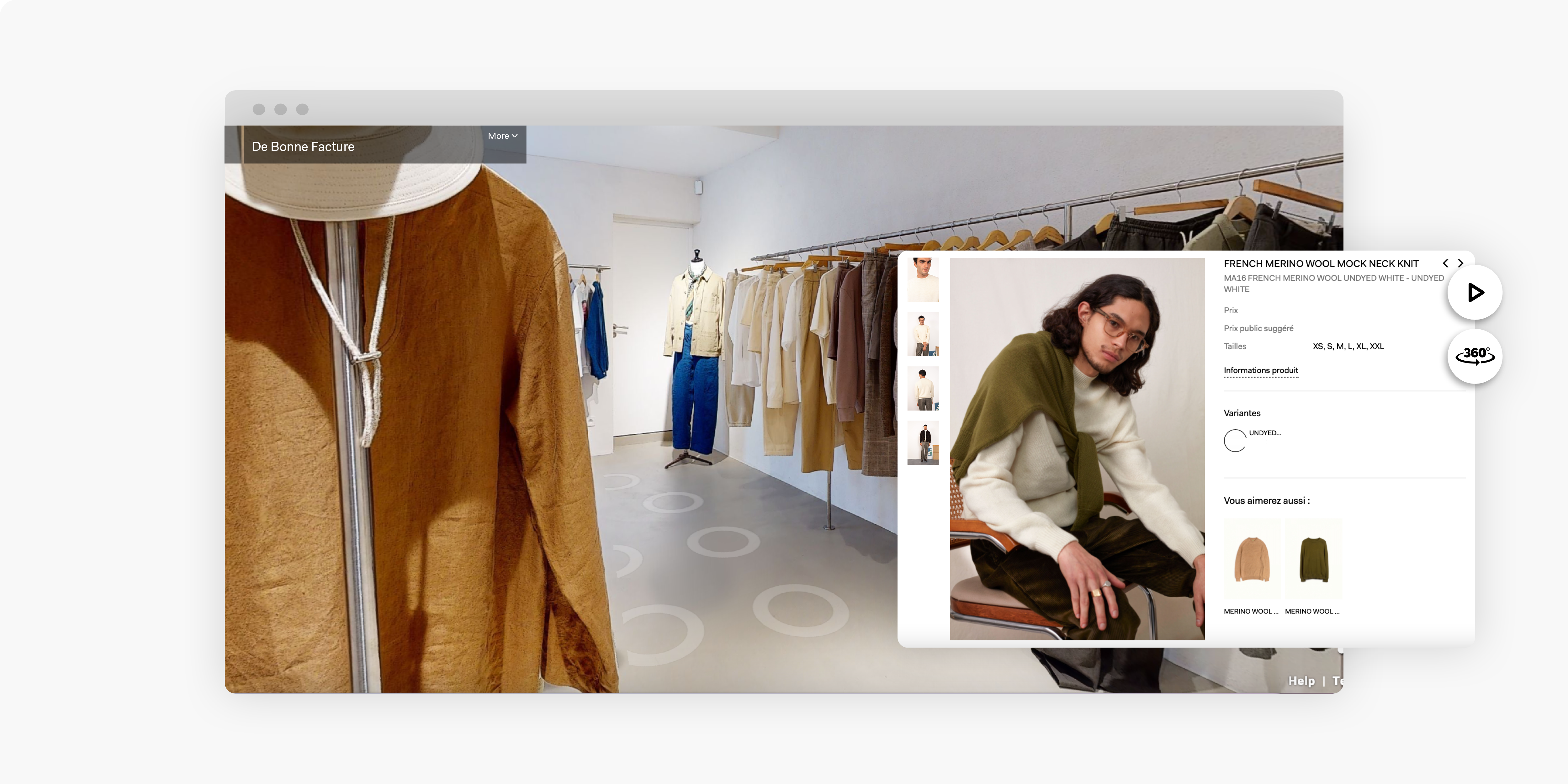 A brand can even enhance its digital showroom with a virtual tour of its physical showroom. From the digital showroom, the buyers can virtually visit the brand's physical showroom, either independently or with the support of the sales representative who accompanies them by video. Prospects and buyers benefit from the physical experience offered by the brand, before the sales meeting or to replace it if travel is not possible.
Be the best professional
Buyers usually needs two to four seasons to trust and order a young brand that interests them. Understanding your work, appreciating your production quality and professionalism takes time, and the digital B2B showroom will help you:
Collection history

Intuitive discovery, selection and ordering tools

Elegant line sheets, available for download in a variety of Excel or pdf formats

24-hour access to regularly updated data
What about you? How are you looking after your B2B brand image? Do you want to improve it? Contact our team to find out about best practices!