05/01/2022
LNB News
For the industry, the year marked a turning point in customs. Driven to innovation at the beginning of the Covid era, buyers and fashion brands have integrated the best of new practices into their organisations.
At LE NEW BLACK, 2021 was a year of growth, with a hundred new clients and a growing team. Community, platform, and company: it's time to take a closer look at the achievements of a year punctuated by great press coverage. Our commitment to our community has never ceased to grow and our solution continues to develop in line with its needs. Only our mission has not changed: to support our clients in their B2B business development, operational efficiency and brand awareness!
2021: Targeted Communication to Serve our Community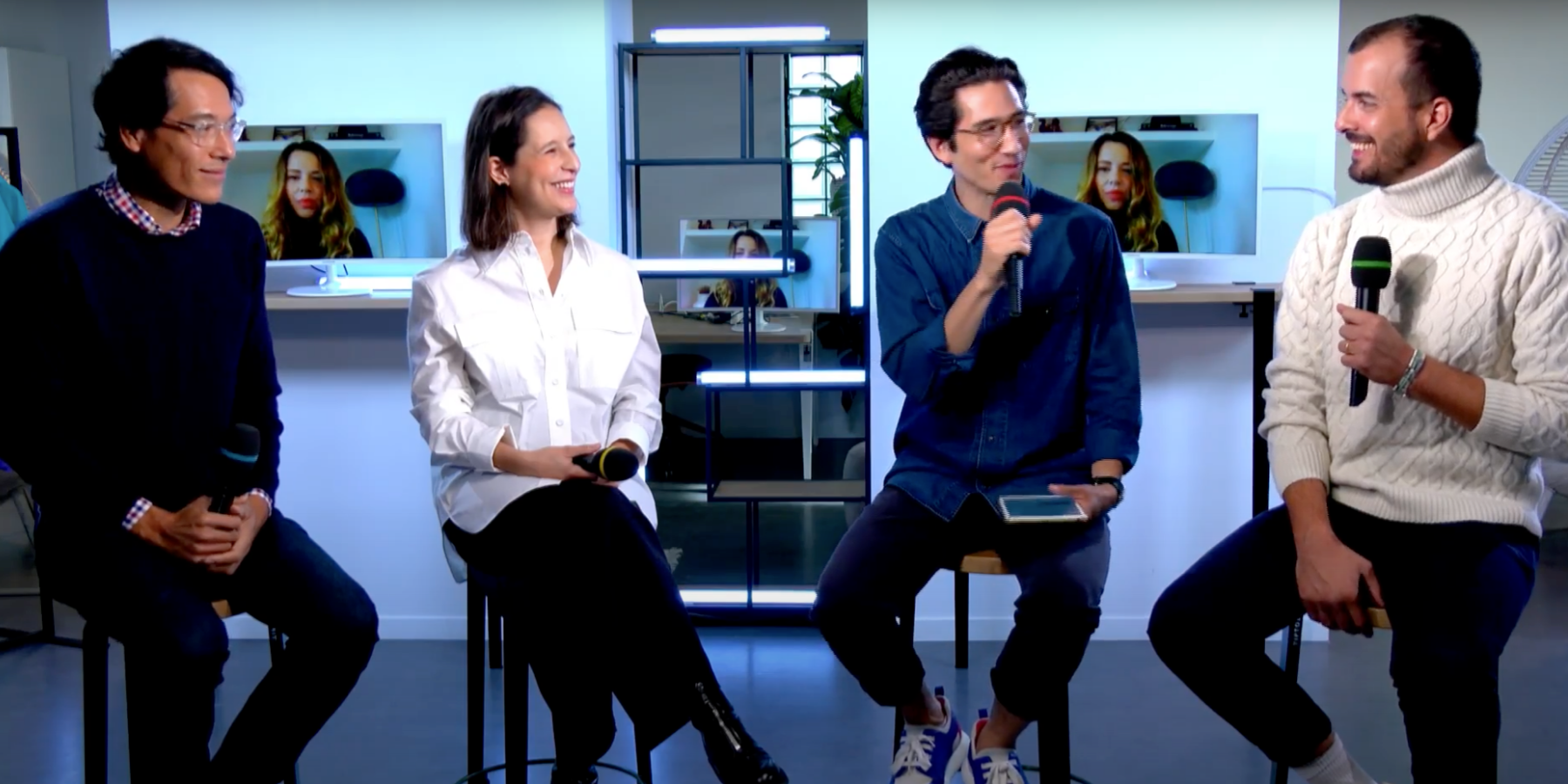 Photo: Régis Pennel, CEO of L'Exception, Anissa Dra, Luxury Buyer at Printemps.com, Jon Lipfeld, CEO of House Of Tribes ("HoT") and Romain Blanco, CEO of LE NEW BLACK during the HoT roundtable on 12/01/21.
Fashion Tech Days: LE NEW BLACK was the official partner of Fashion Tech Days, the event dedicated to "Virtual Fashion" on 9 and 10 December. Launched in 2015 by FashionGreenHub, Fashion Tech Days is an accelerator of change and business development, serving the ecological transition of the fashion industry. Romain Blanco, our CEO, participated in one of the roundtables with other industry experts: "The future of the customer experience at the dawn of the metaverse".
Round tables: Romain Blanco was part of two panels of experts, one to discuss "good practices in digital wholesale" during La Matinale de La Mode, a webinar organised by the Fédération Française du Prêt-à-Porter Féminin on February 9th. The other one on "the mutations of wholesale", live from La Caserne, an initiative from House Of Tribes on December 1st.
Podcasts: LE NEW BLACK is on the mic with the Mars Branding team for an episode of "Wholesale Is Not Dead" (W.I.N.D) on the mutations of the fashion industry in 2021 and of wholesale in particular (Listen). With Fabrice Jonas, founder of MyFashionTech, our CEO Romain Blanco explains how LE NEW BLACK supports the digital transformation of fashion brands. Listen.
White papers: our clients' best practices are now gathered in two white papers published this year! "100% digital B2B sales" and "Optimising your B2B phygital buying experience".


2021: Key Features for an Expert and Intuitive Platform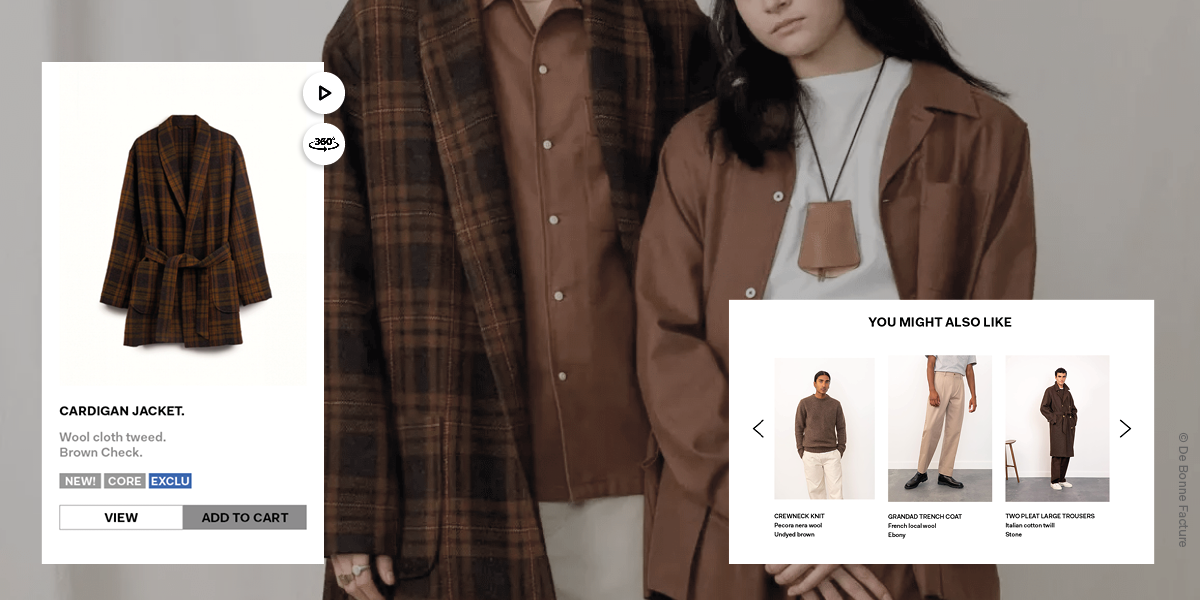 Experience: The online showroom goes even further and offers a true content library for buyers: in addition to the eight packshot visuals, 360° visuals and videos for each colour reference, there is a 3D virtual tour, which can be offered in brand or agency showrooms!
In-stock sales: Selling a product that is still in production? This is now possible with the "incoming stock" feature, which allows you to enter and update the quantities of incoming stock. A great opportunity to increase sales, limit storage costs and reduce the time between restocking.
Order distribution: LE NEW BLACK allows you to place an order from several collections at the same time, whether they are pre-ordered or in stock. Order forms corresponding to the different collections are then generated to facilitate the management of orders and deliveries.
iPad application: Three successive versions were released during the year (1.17, 1.18, 1.19), with new features based on scanning with the iPad camera. For example, the possibility to create a buyer profile by simply scanning a business card or to put a product or a variant in the shopping cart by scanning its barcode
Data connectors: LE NEW BLACK now integrates with more than 30 business applications such as SAP, Cegid, Fastmag, Microsoft Dynamics. We are continuously expanding our data connectors and have thus extended the flows to Cegid, Shopify, ExactOnline, ApparelMagic and Texas Win systems. This saves valuable time for the brands!
Framework: The application platform is now based on Symfony 4, the reference framework for web applications. Our developers thus benefit from powerful technical tools to produce ever more robust and high-performance components.


2021: A Company Conscious of the Industry Challenges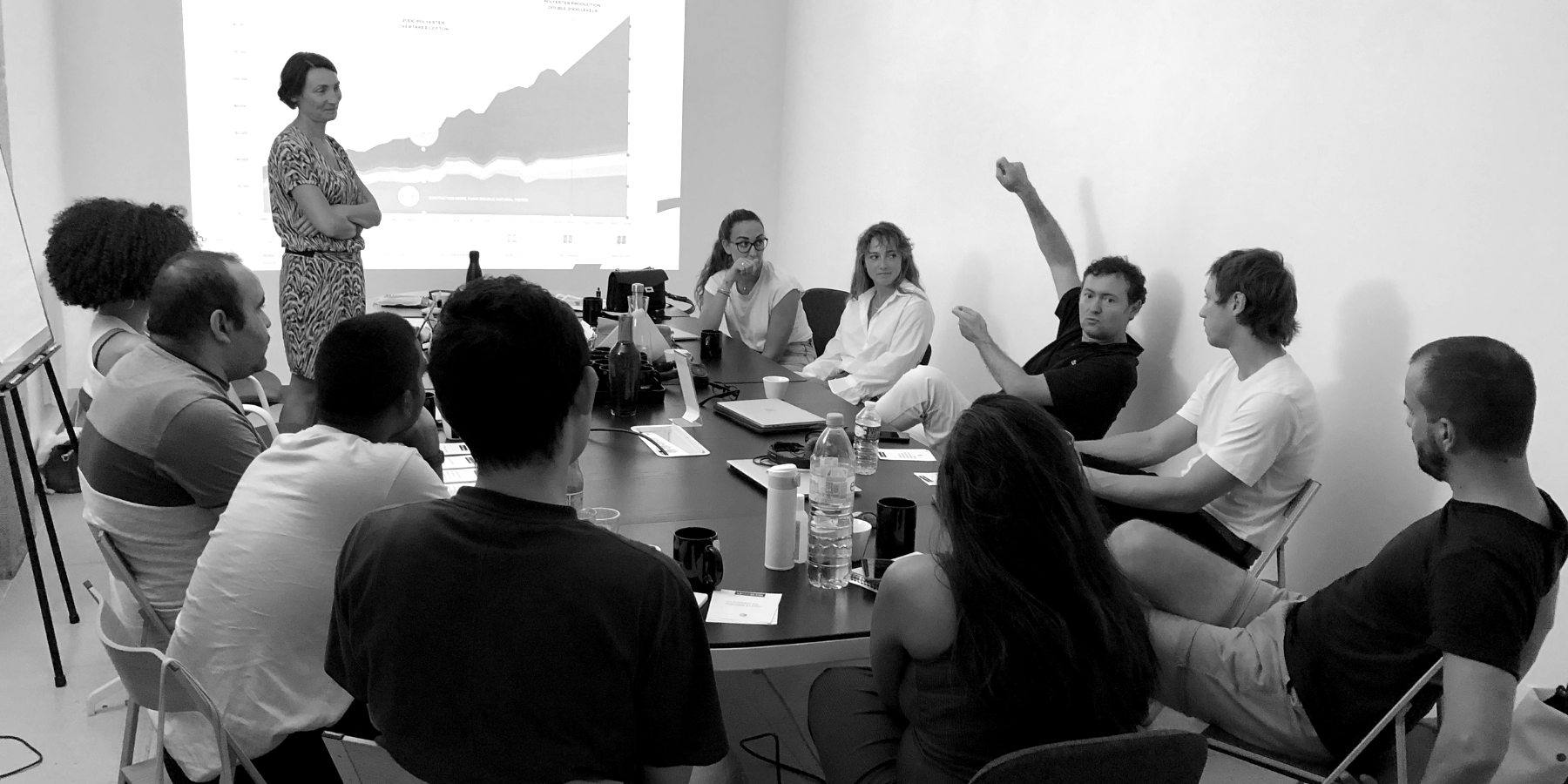 Photo: LE NEW BLACK team during a CSR seminar with Laëtitia Hugé, co-founder of Pando on 09/08/2021.
CSR (Corporate Social Responsibility): 2021 is the beginning of our reflection on the use of the platform as a vehicle for spreading and facilitating CSR among our customers. With the training of our teams, this is a first step towards acting together in favour of more sustainable fashion, carried out with Pando, an eco-responsible fashion consultancy.
Ecosystem: LE NEW BLACK has joined the second "Fashion & Luxury" promotion of the BPIfrance accelerator, along with twenty SMEs. What are the objectives? To perpetuate our development for the industry of the future and to become a sustainable part of the French creative ecosystem. To find out more, click here.
Education and training: As a player in the digital transition of the industry, LE NEW BLACK is a partner of the ESMOD school in Paris and Poli Moda in Florence for the training of students in the challenges of "hybrid" business wholesale and the use of B2B platforms that they will encounter in their future professional experiences.
The voice of our clients is on the air: Belgian ready-to-wear brand Bellerose and Korean agency The Selects shared the challenges they faced during their digital transformation and their experience with LE NEW BLACK in highly anticipated webinars. We are glad that these moments of exchange brought many of you together! See the replays of the webinars with Bellerose and The Selects.
Fédération de la Haute Couture et de la Mode: In 2021 we celebrated the fifth season of our partnership with the Fédération de la Haute Couture et de la Mode for the Sphère showroom. Designers selected by the Federation benefit from the most efficient digital tools on LE NEW BLACK to increase their visibility and their B2B commercial potential with international buyers.
Ready for 2022!
We would like to thank our customers for their loyalty and our partners for their trust. Thanks to them and to the unfailing commitment of our team, we are happy to see the growing adoption of our platform, and proud of our evolution! In 2022, in a still uncertain period, we continue to face with you the commercial and environmental challenges facing the fashion industry. We look forward to introducing you to the redesign of the shopping experience on LE NEW BLACK, the result of twelve months of work with brands and buyers. We are convinced that listening to your teams allows us to invent together the hybrid wholesale of the future, both physical and digital.
Happy New Year to all!
Thank you to our partners and friends for their trust: