19/11/2021
Industry
Over the past 18 months, all the players in the fashion industry have had to rethink their organisation and invest in innovative digital tools to maintain their commercial exchanges. Traveling to international fashion weeks, sending collections to sales teams around the world, producing paper promotional materials: for many brands and buyers, entering a world at a standstill went with a deep reflection on the impact of the fashion industry on the environment.
What will professionals take away from this unprecedented period? What practices and tools will remain?
This is the question that Jon Lipfeld, former marketing and digital director of WSN trade shows and now CEO of House of Tribes ("HoT"), asked to a panel of professionals at the first HoT event on 01.12.2021 during an exclusive round table at "La Caserne", the newly opened Parisian venue dedicated to eco-responsible fashion. Watch the recording now!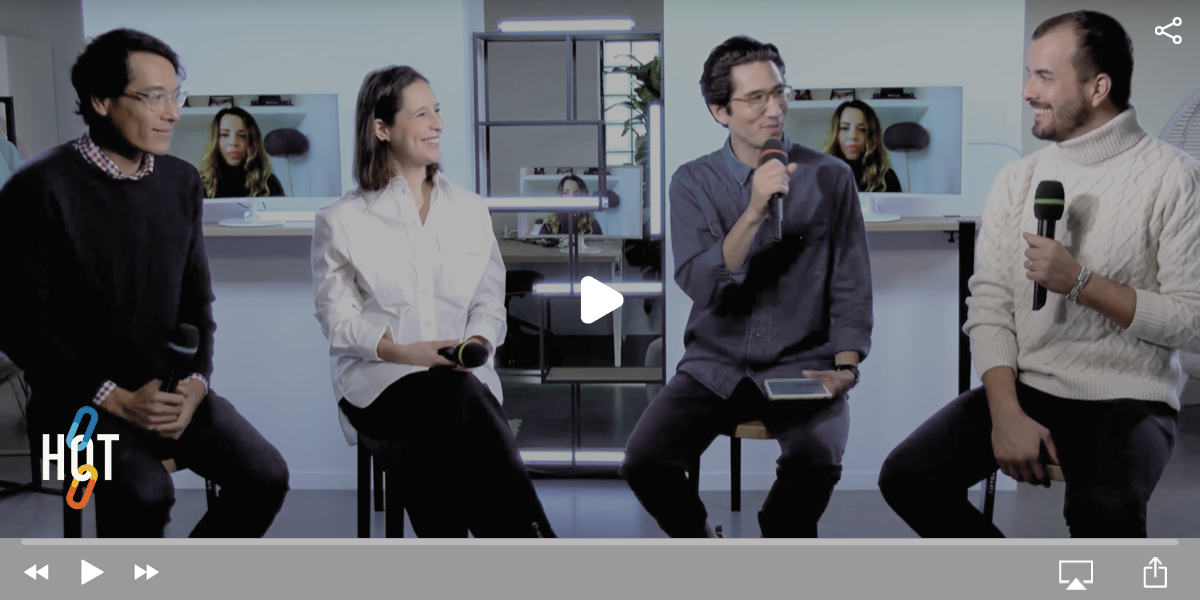 Around the table, Jon Lipfeld gathered Régis Pennel, CEO of l'Exception, Anissa Draa, buyer for Printemps, Sarah-May Brown, commercial director of the Christopher Kane brand, and Romain Blanco, CEO of LE NEW BLACK. At a time when 60% of consumers say they prefer an eco-responsible fashion product for the same price*, especially young people, while Printemps is launching its "Unis" label and Galeries Lafayette its "Go For Good" label, LE NEW BLACK, a BtoB platform used by 400 fashion brands and their buyers, is at the heart of the industry's challenges. Today, two LE NEW BLACK customers out of three are already committed to eco-responsible practices**.

If the industry travels less and consumes less paper, can we talk about a real achievement when we store more and more data in data centers that consume energy and require air conditioning? Here again, responsible fashion implies balance.
* Fashion Summit & KPMG : Sustainable fashion, a survey on global perspectives
** Study for LE NEW BLACK by Pando, 08.09.2021