20/09/2021
Industry
LE NEW BLACK: Hi Carsten, can you introduce yourself and tell us more about your position at Zalando?
Carsten Keller (CK): As the Vice President Direct-to-Consumer I am responsible for our Connected Retail business. With Connected Retail we have built a model that connects physical Fashion & Lifestyle stores to the Zalando platform. And as a result, the stores can sell directly to the Zalando customers. You could also say: This is omnichannel in action.
LNB: As Zalando is the leader of fashion B2C e-commerce in Europe, what are according to you the major impacts of the sanitary crisis for brands and retailers; did this unprecedented situation inspire new innovative services or projects at Zalando?
CK: With COVID-19 everything changed. When lockdowns hit the high street, stores were hit the hardest. The brand's flagship, franchise as well as multilabel store - all were simply closed. There was no traffic coming through the front door. Many store owners were facing substantial risks of financial distress: No footfall, no transactions and no revenue to pay the bills. And most retailers were lacking an online channel and now could not establish a link.
In March 2020, when the first lockdowns were put in place and the stores closed their doors, we wanted to help. Hence, we reduced the commission to 0% and accelerated payouts to weekly transfer all to strengthen our retail partners' liquidity. And by the end of the year more than 2,300 stores sold on Zalando. Today, there are more than 4,700 stores in 12 countries selling to Zalando customers. More than 10,000 shop assistants are using Connected Retail every day. The stores have shipped more than 21 million parcels since last year.
Connected Retail is innovative, because it is solving a relevant problem - how to grow offline if growth happens online - in a simple, fast and cost-efficient way. That is, how - together with the retailers - we have built a growth engine for every Fashion retail business on the high street - brand and retailer, small and big, old and new.
Connected Retail for Fashion stores means online revenues with any investment into online channels - all costs are variable and way below other channels. Additionally, stock turnover is accelerated and stores can renew their assortment more often - giving customers more reasons to come by physically. And as online demand differs from offline patterns, retailers can afford to present more risky styles - as it is easier to sell a neon yellow jumper online. As a result, the store not only adds online demand to the store but also propels more footfall on the highstreet via fresher and more edgy assortment.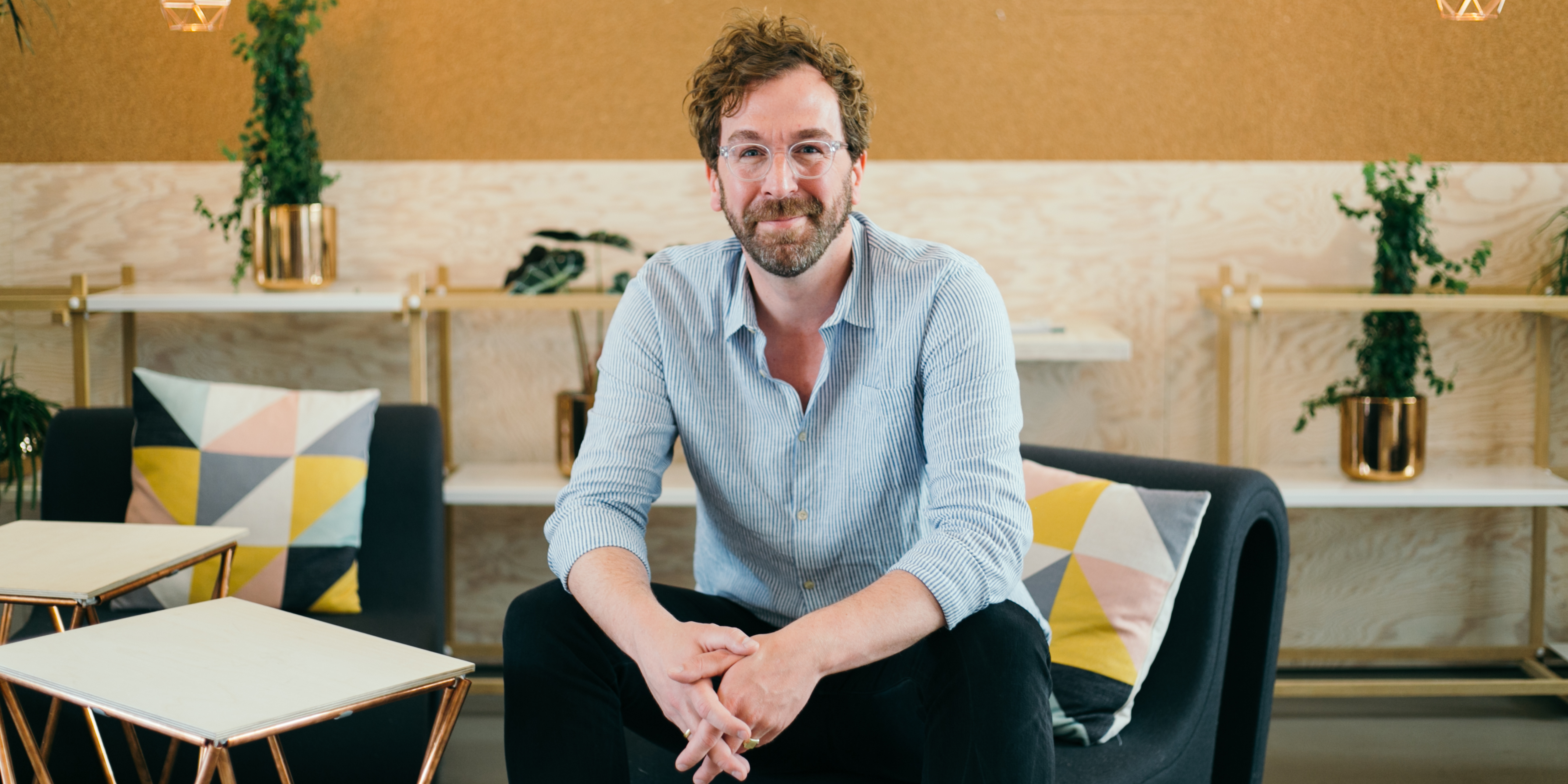 LNB: Zalando launched Connected Retail in France in April 2021, can you tell us more about the concept?
CK: As you said, we just launched Connected Retail in France at the beginning of April, indeed France is one of the biggest and most sophisticated fashion markets in Europe. For Zalando to be the Starting Point of Fashion in Europe, winning the hearts and minds of the French customers is key.
With Connected Retail we are building a bridge from offline to online. It is an important part of our platform strategy. We make it easy for retailers to connect but let them sit in the driver's seat. Connected Retail was specifically built together with retailers: Jointly designing technology, processes and support functions. As a result, Connected Retail is available to all types of stores: mono-label and multilabel, small and large, tech-savvy or totally new to the game. It literally works for everybody who runs a store.
And the best: Stores do not even need to bring digital content (i.e., product pictures, descriptions). Zalando offers thousands of products at any point in time. For all of these, the platform has produced the content already and makes it available to retail stores. Typically 50-60% of the styles that a physical retailer has on offer are already created on Zalando. Hence, after a few days of simple integration, stores can start to sell on Zalando. No investments needed.
And if the retailer likes it, it is also possible for retailers to onboard the brands and articles, which Zalando doesn't offer yet. This way, retailers really make Connected Retail their channel and sell whatever makes sense to them in the context of Zalando customers. They are in full control - for example over the assortment, the prices, the maturity of product, the number of items to be sold per day and everything else. And they can widen their catchment area by not only serving local customers but also reaching customers in all other parts of France.
LNB: What are the benefits of the program for the brands, the retailers and the end customers?
CK: With Connected Retail we aim to build a model that works for all stakeholders. Connected Retail has truly become a win-win-win. For the customer, the retailer and Zalando. And this is also visible looking at more than 4,700 stores connected to the platform. Customers benefit as they see more relevant brands and products on Zalando, they receive it faster from a local store and are more environmentally friendly because the route is simply shorter. Stores generate higher and more profitable growth - even in times of lockdowns. They sell products faster and can create more exciting assortment, as even riskier styles sell online. And this makes the shop even more attractive for offline customers walking by. And Zalando - as a result - becomes more relevant as a platform.

LNB: In the case of Connected Retail, how do you get in touch and select the stores joining the program; how do you accompany them at every step of Connected Retail? (logistics, marketing, etc.)
CK: Our team says: We are "open to growth". And this invites every retailer to join Connected Retail. This is for brands and retailers, for small and large stores, for urban and remote locations. This works for everybody.
And how do we meet? First we wanted the French brands and retailers to be aware of Connected Retail. Hence, we set up our French website (www.connectedretail.fr), where we have documented how the model works. And it also works as a contact channel: Retailers can leave a message and we will get back to them. We really care about our partners and want them to understand what Connected Retail stands for and what it can do for them.
Typically, we are meeting with the owner of a store. We explain the model in depth and how it is operated. Everything digital - including content, customer care, payment operations, platform, infrastructure and customer acquisition - is taken care of by Zalando. We jointly look at the technology, train the store staff and then begin. It only takes a few steps to start Connected Retail. And generally, we have received the feedback that retailers as well as their teams love working with the tool and our team. Little spoiler: That is, because it was actually developed together with retailers.
Once started, retailers make all the decisions. They, as mentioned, decide which products to sell, which prices to charge, how many items to offer and how many orders to receive per day. After a few weeks of collaboration, we jointly look at the results and define what can be improved. The retailers can stop the model whenever they wish: They are in the driver's seat. From then on, it is their Connected Retail.
LNB: What are the next steps for this exciting project?
CK: What we have talked about is only the beginning. We firmly believe in the power of the store. The store is closest to the customer. The store has deep knowledge of the local trends. And the store enables a brand experience like no other.
Currently, we are in stage one of Connected Retail: Stores are shipping products to customers. This adds availability and relevance to the assortment. We have run a pilot to enable the stores for same day deliveries to local customers. Next, we are planning to help the stores process orders more efficiently by opening up our logistics network to reduce cost and optimize processes (e.g., returns). In parallel, we want to enable Click & Collect for the stores as stores operate best when the customer actually is in the store. And then we want to establish actual customer relationships for the stores via followership concepts and targeted marketing.
Connected Retail aims for a strong partnership with the French brands and retailers. We are deeply convinced that this partnership will make Fashion more exciting, will strengthen growth of the high street and may - via higher proximity of customer and store - also help to save the planet.
Learn more: .connectedretail.fr/