24/07/2023
LNB News
Get ready to discover this month's new feature round-up that promises to revolutionise the way you manage inventory, negotiate with retailers, and present your collections to buyers. With over a decade-long legacy of delivering cutting-edge service and an intuitive wholesale platform, LE NEW BLACK is proud to empower its clients with ever-improved features to elevate their digital wholesale to unprecedented heights!
One switch to control size availability and optimise sales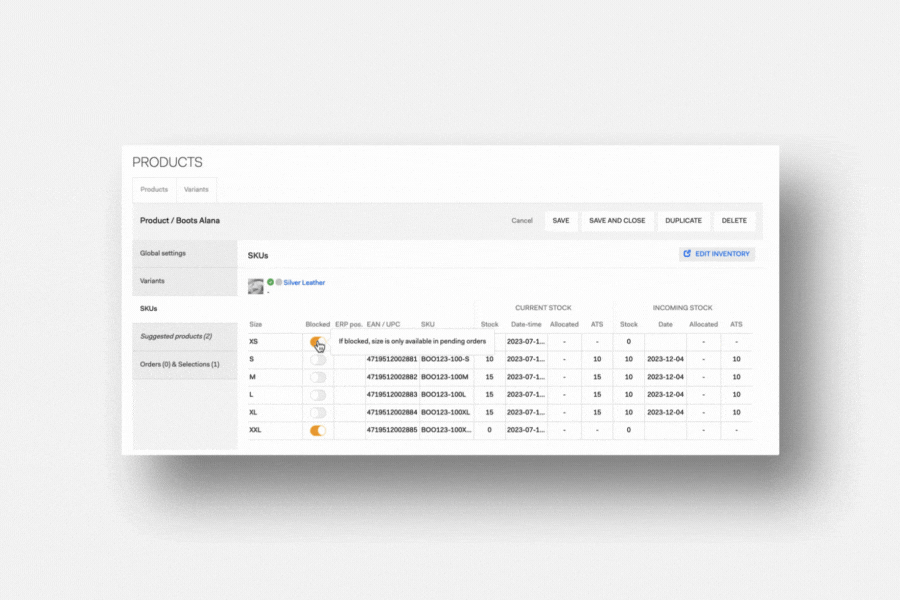 Are you facing the challenge of reaching your maximum production quantity? Do you want to make certain sizes unavailable without causing disruptions in your orders? We've got you covered! You can now effortlessly block a single size of any SKU with the simple flick of a switch. Allowing you to manage your sizes and production quantities and ensure a seamless sales experience for your buyers. No matter your specific needs, you now have the power to control which sizes are available for purchase. Say goodbye to inventory headaches and hello to optimised sales!
Personalised pricing for smart negotiations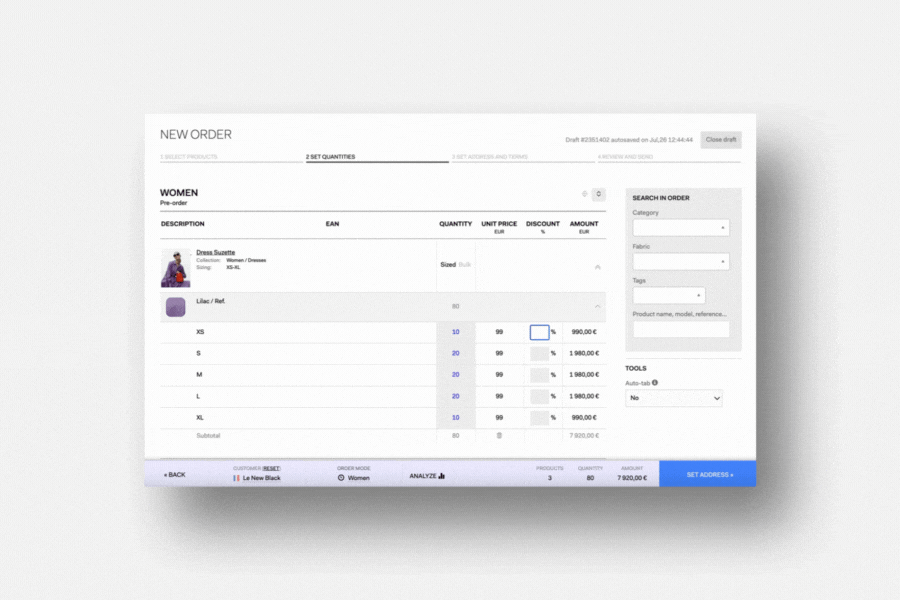 Elevate your negotiations with this game-changing feature and experience the freedom to apply unique discounts per product size when placing an order on the platform. This empowering functionality enables you to personalise your pricing strategy to your retailers according to your preferences, seamlessly activate your commercial strategy, push specific sizes and foster a win-win scenario for all parties involved. Embrace the power of customisation and take control of your pricing like never before!
Multi-collection line sheets for a seamless sales experience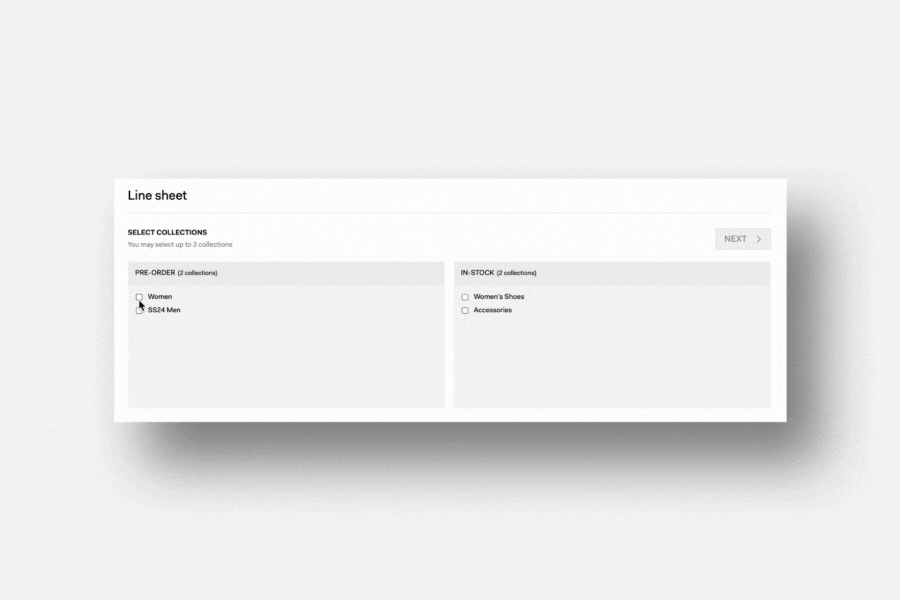 Prepare to impress your buyers like never before with Multi-Collection Line Sheets! Embrace endless possibilities as you consolidate crucial information into visually stunning line sheets. Our new feature empowers you to present multiple collections cohesively, streamlining the buying process for your valued retailers. Experience the convenience of showcasing your products seamlessly, capturing your brand's essence and captivating buyers with ease.
Upgrade your wholesale strategy with LE NEW BLACK
Unlock new wholesale capabilities and transform the way you do business with LE NEW BLACK. Our intuitive platform caters to the unique needs of fashion brands, equipping them with the tools needed to thrive in this ever-evolving industry. Embrace the power of enhanced inventory control, personalised pricing negotiations, and seamless multi-collection line sheets and revolutionise your wholesale experience today.