23/07/2023
LNB Features
In the ever-evolving world of fashion, the Andam Prize is a powerful contributor in recognising and supporting young businesses, nurturing their talent, and propelling their brands to new heights. Founded in 1989, the prestigious award serves as a catalyst for the development and promotion of emerging fashion creatives.
In this article, we delve into the wholesale strategies of two remarkable Andam Prize winners, Louis Gabriel Nouchi and EgonLAB, and explore how they leverage LE NEW BLACK's technology to excel in today's competitive industry.
Louis Gabriel Nouchi: Unleashing the Power of Data-Driven Wholesale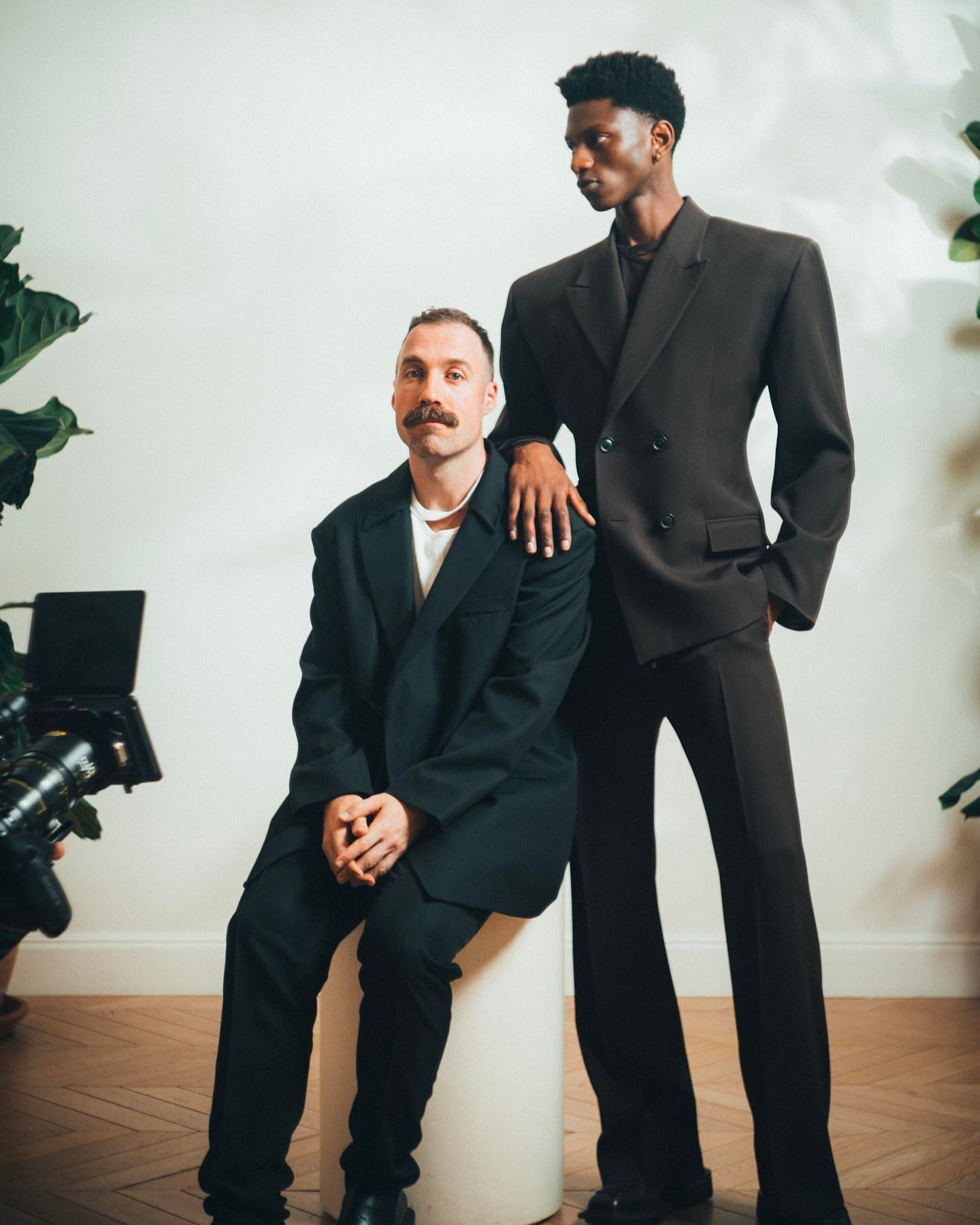 Image courtesy of the Andam Fashion Awards
Recipient of this year's Andam Grand Prize, Louis Gabriel Nouchi captivates the fashion world with his contemporary vision of masculinity. Since 2020 LE NEW BLACK has empowered Nouchi with the digital tools necessary to manage multiple collections and a boutique while ensuring a clear picture of the business and stock at all times. "Digital [sales] tools are now essential for the management of a fashion brand. With three collections on the go at any given time and a boutique to manage, it is essential that we are well organised, structured and that we have a clear picture of the business and the stock at any given moment," says Nouchi.
The entrepreneur also uses the platform to gain an understanding of his customers' expectations and streamline his wholesale operations through the use of data such as quantities available for sale, sales trends to facilitate exchanges with buyers. "It helped us to determine which are our hero products and what people expect from the brand. It allows us to have a vision over the quantities available to sell, as well as see the number sold by month or by season. It really helped us to understand what works for us in terms of both womenswear and menswear and make the conversations we have with our buyers much more productive."
EgonLAB: Embracing a Customer-Centric Approach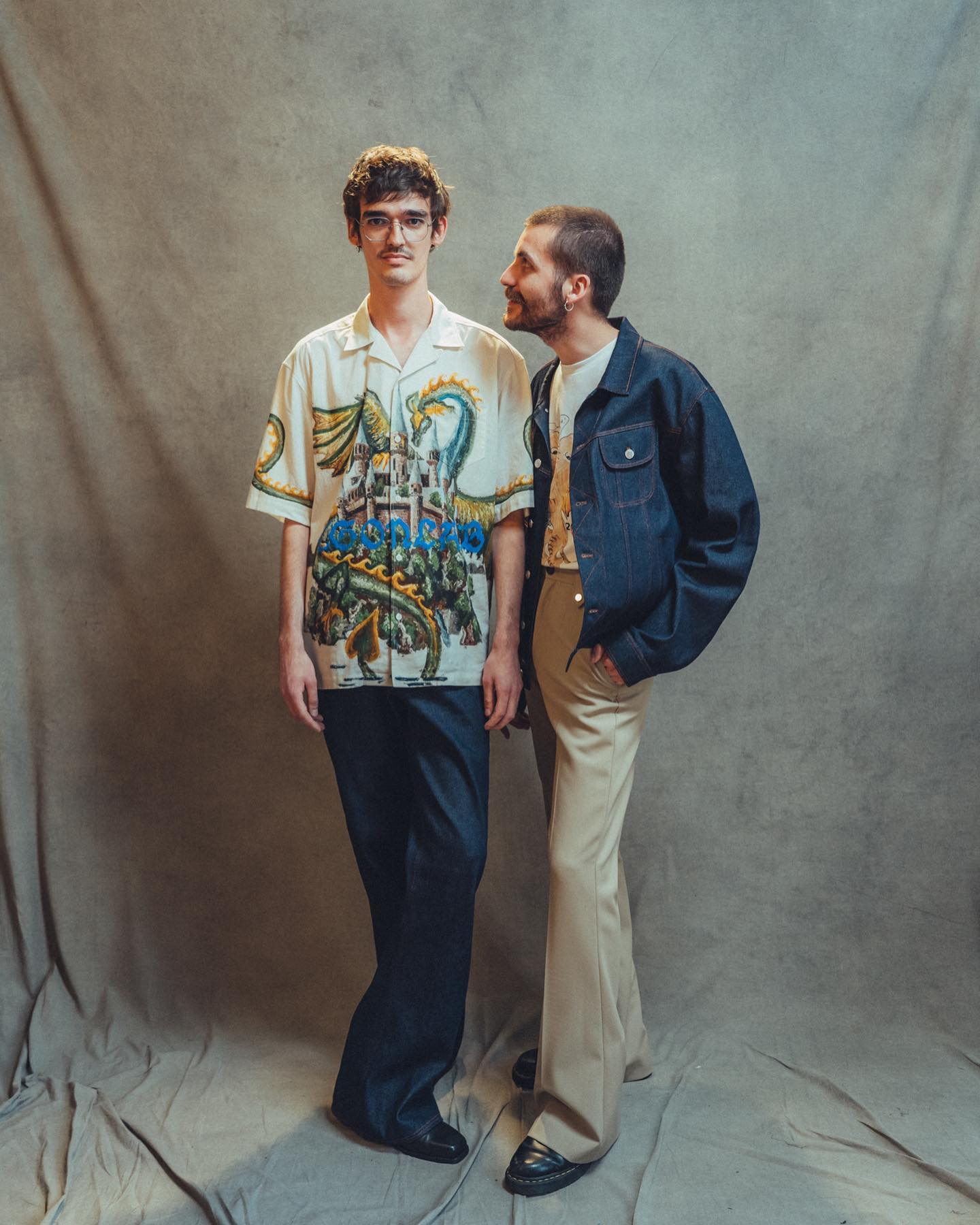 Image courtesy of the Andam Fashion Awards
EgonLAB, winner of the Andam Pierre Bergé Prize in 2021, is a creative laboratory committed to merging fashion with societal culture. With a focus on redefining masculinity, the brand offers designs that adapt to all body types, empowering individuals to express themselves freely.
Present in around fifty international resellers both online as well as in department and concept stores, the brand harnesses the power of wholesale to create awareness globally. Reflecting on their wholesale journey, co-founder Florentin Glémarec shares, "our first wholesale transaction wasn't physical, it was on LE NEW BLACK," highlighting the brand's embrace of the platform. "The quality of the solution is really great. It's very similar to ecommerce [with an] interface that is easy to use, understandable, and easy to read. It has really helped us […] save time whilst also allowing us to put ourselves in our customers' shoes." A customer-centric approach, which has allowed EgonLAB to establish strong connections with its resellers and provide a tailored wholesale experience that resonates with its audience.
Unlock Your Wholesale Potential with LE NEW BLACK
Just like these Andam Prize-winning brands and our clients Atlein (Andam First Collections Prize 2016) and Lecourt Mansion (Andam Creative Prize 2019), you too can harness the power of data-driven insights, streamline wholesale operations, and foster fruitful collaborations with retailers. As these visionary designers continue to shape the international fashion landscape, their success stories highlight the significance of embracing the digitalisation of the wholesale industry to ensure success in today's competitive industry.