16/02/2022
LNB Features
In 2021 on LE NEW BLACK, one in two preorders were placed directly by the buyer in online showrooms, compared to one in three in 2019. Although the buyer has radically gained autonomy using digital tools in the Covid era, he still demands impeccable service. With our Live Chat, you or your sales team will answer buyers' questions live, and provide the support they need for an ultra-personalised service!
The omnichannel sales journey has become the norm

Your buyer has discovered the collection in your physical showroom and worked out his selection, all he has to do is confirm his quantities online but one last detail catches his eye (variant, price, range etc.)? You answer the question and the order is confirmed! If the buyer is not able to travel? You guide him directly, at his own pace and according to his needs throughout the order.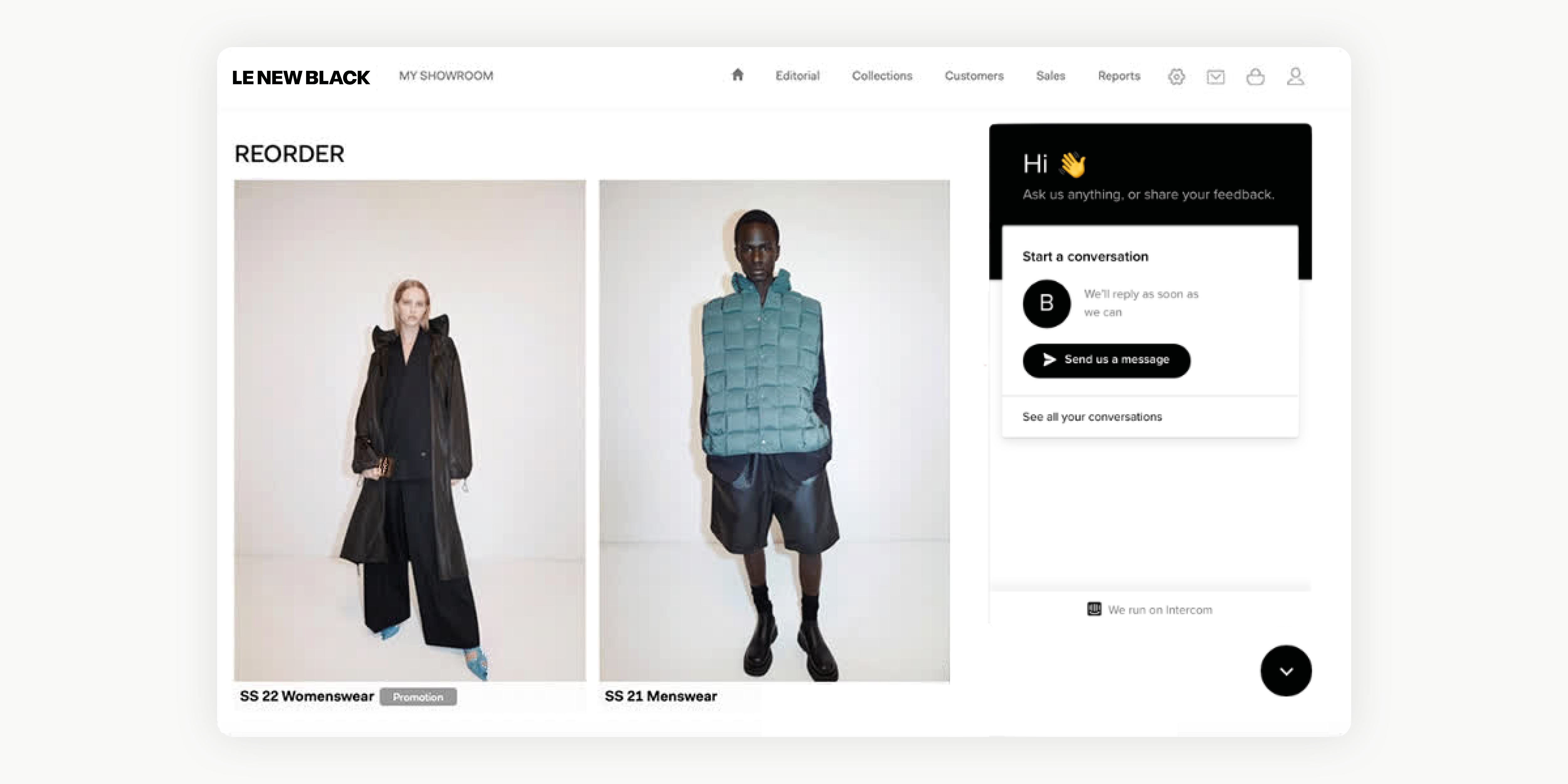 Make the most of the online commercial experience
The omnichannel sales journey has become the norm, but the share of e-commerce is overtaking that of direct sales, and it requires innovative collaboration tools. The buyer expects a high level of responsiveness from his supplier and needs to feel spoiled in order to grant loyalty. The McKinsey consultancy confirms in a recent article on B2B sales: "To enable buyers to navigate a complex omnichannel ecosystem, professional salespeople must become the 'conductors' of this journey, leading their customers through different types of channels for experiences that salespeople might have conducted live in the past."
The Live Chat is available in all LE NEW BLACK "Privé" showrooms, the premium offer for a white label environment (your logo, custom url, etc.).
Contact our team to learn more!