09/02/2022
Industry
Targeting your prospects also means choosing the right trade fair or private physical showroom.
The selection of exhibitors at the show should reflect the positioning you want for your brand. This is where you have the best chance of meeting the prospects you have contacted or buyers who fit your target. It is therefore crucial to look at the participating brands and the identity of the show before choosing it, as well as the city where it is held, because each fashion capital and each show, through its selection, attracts a different audience. Paris, for example, attracts a fairly international public with European buyers but also Asian and American (Who's Next / Première Classe), Copenhagen a rather Scandinavian public (Revolver), Berlin Northern and Central Europe (Premium) etc.
For private physical showrooms, the question of location (city, district) is strategic: what other brands or agencies are establishing themselves in this area and during this fashion week? Should you take the financial risk of exhibiting alone in a private showroom, or rather organise a group showroom with friendly brands with compatible identities to make life easier for buyers? Is it more interesting to work directly with multi-brand agents?
For multi-brand agents, the contractual conditions are extremely variable and need to be studied with great care. For an emerging brand, the first steps on the international scene represent a significant investment. A large multi-brand agency may not be available to support a small brand, as it will naturally be very busy with the business generated by the established brands. At the same time, it represents the assurance of a good, selective and consistent buyer flow in its spaces.It is therefore essential to establish a relationship of trust with the agent, to make sure of the commercial tools used, the activity reports proposed, and then to project oneself in the long term with one's partner, whether it is a trade show or a private showroom, and to show responsiveness.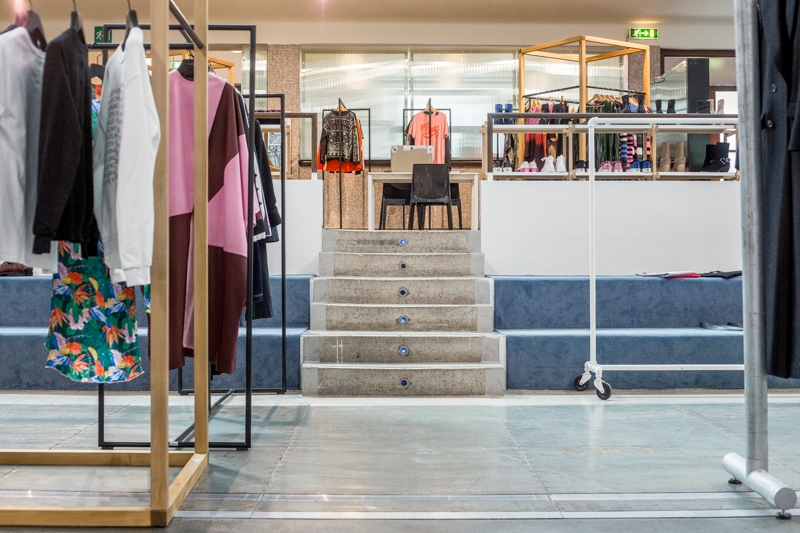 It is therefore essential to establish a relationship of trust with the agent, to learn about the commercial tools used by the showroom, the activity reports proposed, the costs, and then to plan for the long term with your partner.
Whether it is a trade fair or a private showroom, it is important to be responsive. For Bellerose, a Belgian brand founded in 1989 which has developed a particularly solid sales network over the years (re-watch the webinar of 25.03.2021):
"Bellerose's strategy is not to be everywhere but to be in the right places, and wholesale has enabled us to observe how a new market reacts, whether it is sustainable, whether it is worth having an agent or being present in a multibrand store."
A young brand launching on the international market today must stand out: make the difference with its collections but also with the quality of the B2B digital showroom that it makes available to its sales team and prospects. The B2B digital showroom is the brand's BtoB showcase. It must allow it to express its DNA, but also offer a series of powerful and efficient tools to seduce, convince and help it exceed its commercial objectives. Finally, making a difference also means implementing a strong "phygital B2B" strategy, with digital tools serving physical interactions throughout the sales season.
What about you? Which trade shows will you attend this year? Do you prefer physical showrooms? For what reasons? Contact our team to find out the best practices for your B2B phygital strategy!