02/02/2022
Industry
With travel restrictions, buyers are more than ever flooded with information from brands, by email and on social networks. To stand out, it is imperative to know your buyers well. Which shop fits your price point, your style? Which brands is it realistic to be distributed alongside, in which city, in which country? Market research is the essential prerequisite for your prospecting: give priority to the quality of the target over the quantity of prospects!
To get to know them better, LinkedIn remains an excellent professional tool: career paths, career movements, stay informed of your buyers' tastes and developments while building a network, by regularly posting information on the development of your brand and its market.
You are convinced that he or she can appreciate your work, that your collection has a place in their selection? The prospecting can begin!
Send customised invitations
Each prospecting action must be useful for the weeks to come or the next season, so you need traceability in your relationship with prospects.
Mailchimp or Sendinblue type newsletters do not allow you to know what the buyer has seen and potentially liked. With an invitation tool integrated into your B2B digital showroom, you know whether the buyer has clicked on your invitation, accessed your online showroom, and what content and products they have seen. The digital invitation will therefore allow you to make targeted follow-ups, to propose a selection of products designed for them, or an appointment if there is a marked interest. More generally, the statistics on your showroom will give you a precise idea of the products that interest buyers or not during the season. A good indication before cancellations, or to build the next season's collection.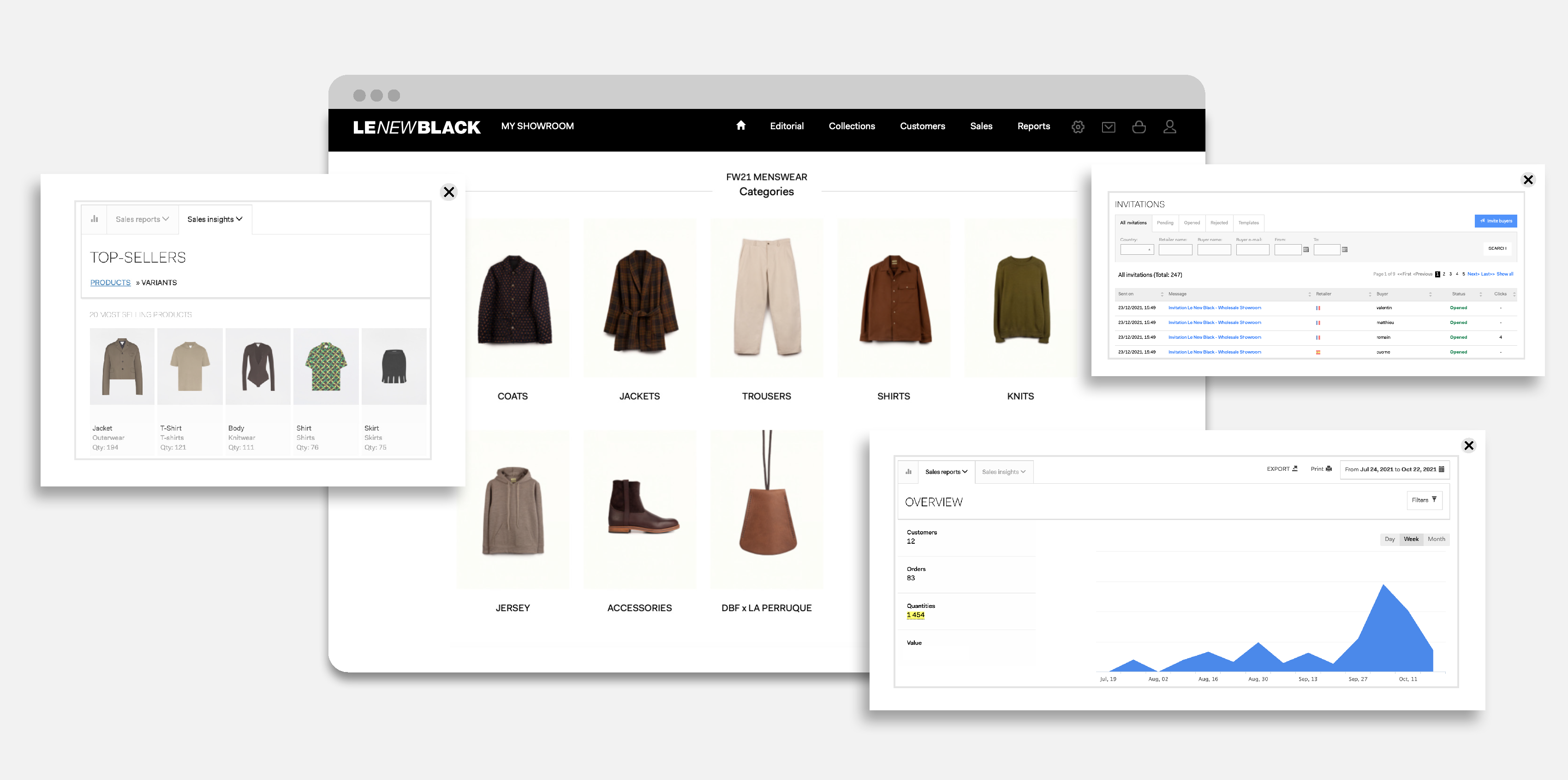 Anthony Alvarez Graff, founder and artistic director of the emerging brand Bluemarble says:
"Sending invitations, line sheets or digital selections is very fluid. These tools help us stay close to the needs of buyers who, even without physically coming to the showroom have pre-ordered the collection for the first time, in a simple and intuitive way."
Create tailor-made selections
The product selection allows you to show the buyer your knowledge of their tastes, their shop and their budget. If your prospecting leads to an appointment or an order, this selection will be the basis of an online iteration until the order is confirmed, on a digital line sheet that can be downloaded in the format of his choice (.pdf, Excel, with or without photos etc.).
Célia Faigle, administrative and financial director of the designer French brand Martinez:
"A digital platform is essential today to attract new customers, and sell them the collection. It is an excellent return on investment. If it is intuitive, it allows everyone to get to the point and be efficient!"
Empower your sales network
On your B2B digital showroom, you and your agents work with the same tools, with live updated data (products, orders etc.). Your B2B brand image is preserved, and you benefit from live monitoring of sales activity (targets, sales analyses etc.)
Although they are now equipped with high-performance digital tools, sales representatives should not put aside the classic tools for making contact: more than ever in the Covid era, lifting the phone will make it possible to maintain a strong human link, to show your desire to work with someone and to create a long-term relationship, particularly after an initial meeting at a trade show or fashion event.
Élodie Canut, Sales Director at Gauchere:
"Our B2B digital showroom has allowed us to reach buyers who might not have taken the time to look at our collection if we had basic tools, or no tools at all. Our B2B digital showroom shows a certain professionalism that reassures buyers."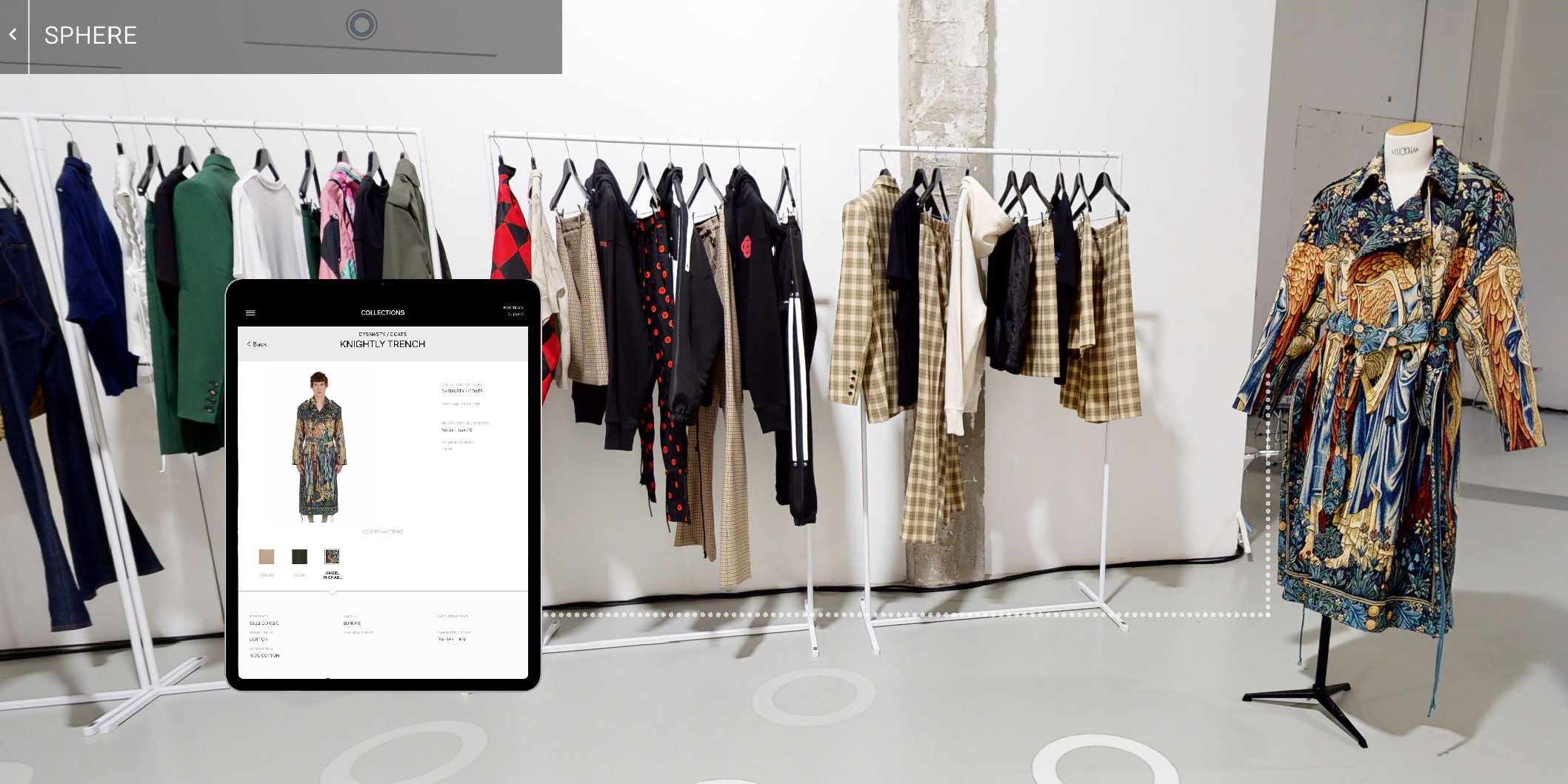 Finally, the iPad application is making a comeback when trade fairs or showrooms reopen. On your stand, you can enter the buyer's order or selection directly on the iPad, and they will receive it by email and can complete their quantities simply online. Before the appointment starts, you can also prepare the selection that the buyer has made online or that you have made for him on a rack, and start entering the order on the iPad, based on the selection. Your orders taken on the iPad are automatically stored on your B2B digital showroom, and you can export them to Excel or integrate them directly into your management or production software.
Cindy Gout, sales representative for EGONlab:
"When we are in the showroom at the Palais de Tokyo, we prepare selections and then enter orders on the iPad application: the ergonomics and the presentation of the collections have convinced us!"
What about you? What are your methods and tools to convince your prospects? Would you like to improve them? Contact our team to find out about best practices!