15/06/2022
Industry
What is the "Creative Experience" project about?
"Creative Experience - From Argentina to the World'' is a collaborative project of the Ministry of Foreign Affairs, International Trade and Worship of the Argentine Republic that seeks to promote Argentine designers and creators among foreign markets through different kinds of promotion actions and events.
Creative Experience promotes a way of thinking and making fashion in a conscious and intentional way. Brands with a strong commitment in the care of the production processes, are seeking to ensure the quality of each created garment to ensure their durability and sustainability over time.
With our vast and immense territory, our natural treasures and our particular geographical position; Argentina has a unique cultural heritage that drives our designers to use authentic materials of the highest quality already present in nature, preserving fundamental ethical and sustainable production processes, and simultaneously being a source of inspiration for our creatives that thrive on the richness of our landscapes and the authenticity of our cities.
How did you select the brands?
Creative Experience represents unique designs; timeless creations; genderless clothing; durable quality and responsible garments that cause less damage to the environment, respecting human rights and providing optimal working and employment conditions. A concept linked to manual work and cultural heritage.
With these flagship values in mind, we launched an open and federal call by which brands and designers willing to internationalise their products, present their proposals to us. During the curatorial process, we work in synergy with entities such as the national distinction "Sello del Buen Diseño Argentino", in order to select unique proposals able to compete and supply global markets.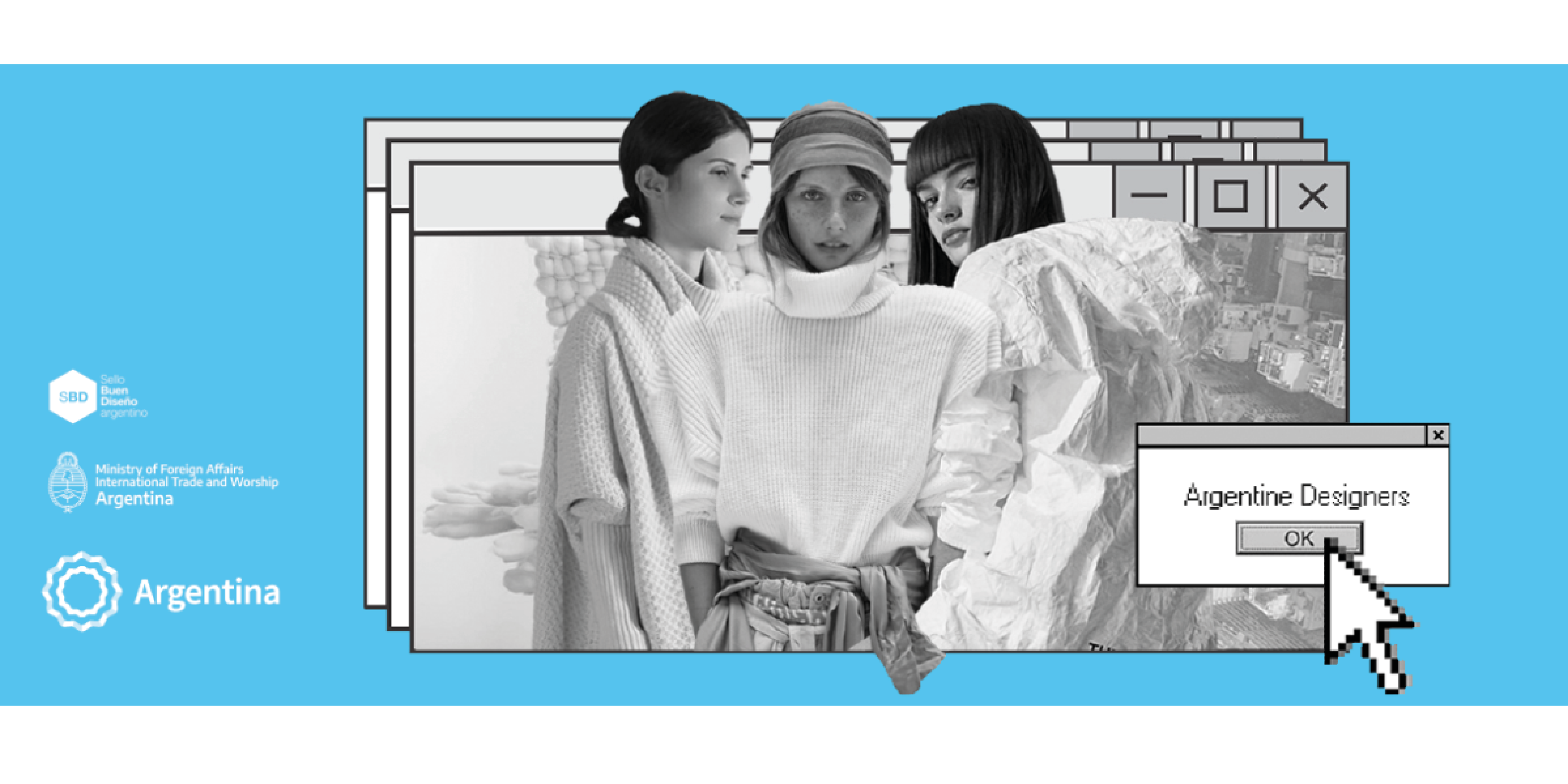 Why did you decide to use a digital showroom, and most specifically LE NEW BLACK?
Our Directorate's mission is to promote and position the Creative Cultural Industries at an international level, mainly through commercial intelligence work aimed to identify digital trading tools that serve as a platform to increase the exports of Argentine Creatives.
Digital showrooms simplify the wholesale process, allowing the brands that inhabit it to optimise and organise their sales in a much more efficient and professional way.
Le New Black is the ideal partner to professionalise Argentine brands from the quality in which the products are presented to the usability of the platform.
Which buyers are you targeting and what is your strategy to reach them?
We target those buyers who understand the importance of preserving the values that Argentine brands represent and the pre-order process, through joint actions carried out by our network of commercial offices in our main destination markets.
What are the ambitions for the "Creative Experience" project?
The future of the industry is going through a crucial change and it is at this point where we can show the Argentine savoir-faire and position our brands as disruptive creators willing to introduce new concepts.