17/11/2023
Industry
Step into the enchanting world of Malfroy, where silk becomes a canvas for timeless creations. In this exclusive interview, we delve into the narrative of Valérie Malfroy, the administrative force behind the legacy that spans generations. From the intricate details of their signature silk scarves to navigating the ever-evolving landscape of the fashion industry, Malfroy's story is synonymous with its commitment to craftsmanship. Read on to discover more about the brand's commercial strategy, the impact of cultural phenomena like Emily in Paris, and the strategic dance of maintaining meaningful connections with retailers. Welcome to the intersection of tradition and modernity, where Malfroy continues to weave dreams in silk.
LNB: Could you please introduce yourself and your brand?
Valérie: My name is Valérie Malfroy, and I am Administrative Manager at Maison Malfroy. The Maison has been in existence since 1939, originally beginning as a family business and still remaining so to this day, with the third generation currently managing the company.
The Maison specialises in the fabrication of silk, and the creation of scarves in silk, wool/silk, and cotton/silk for both our own collections as well as for our clients. We cater to both small businesses and major fashion houses, and over the past decade, have started signing our creations.
More recently, we've evolved our communication, meaning that our brand Malfroy is becoming increasingly strong and well recognised by our end consumer who discovers us predominantly through Instagram. In terms of organisation, Malfroy designs two collections per year, featuring exclusive designs with licenses like the Petit Prince, artistic collaborations, and partnerships with influencers.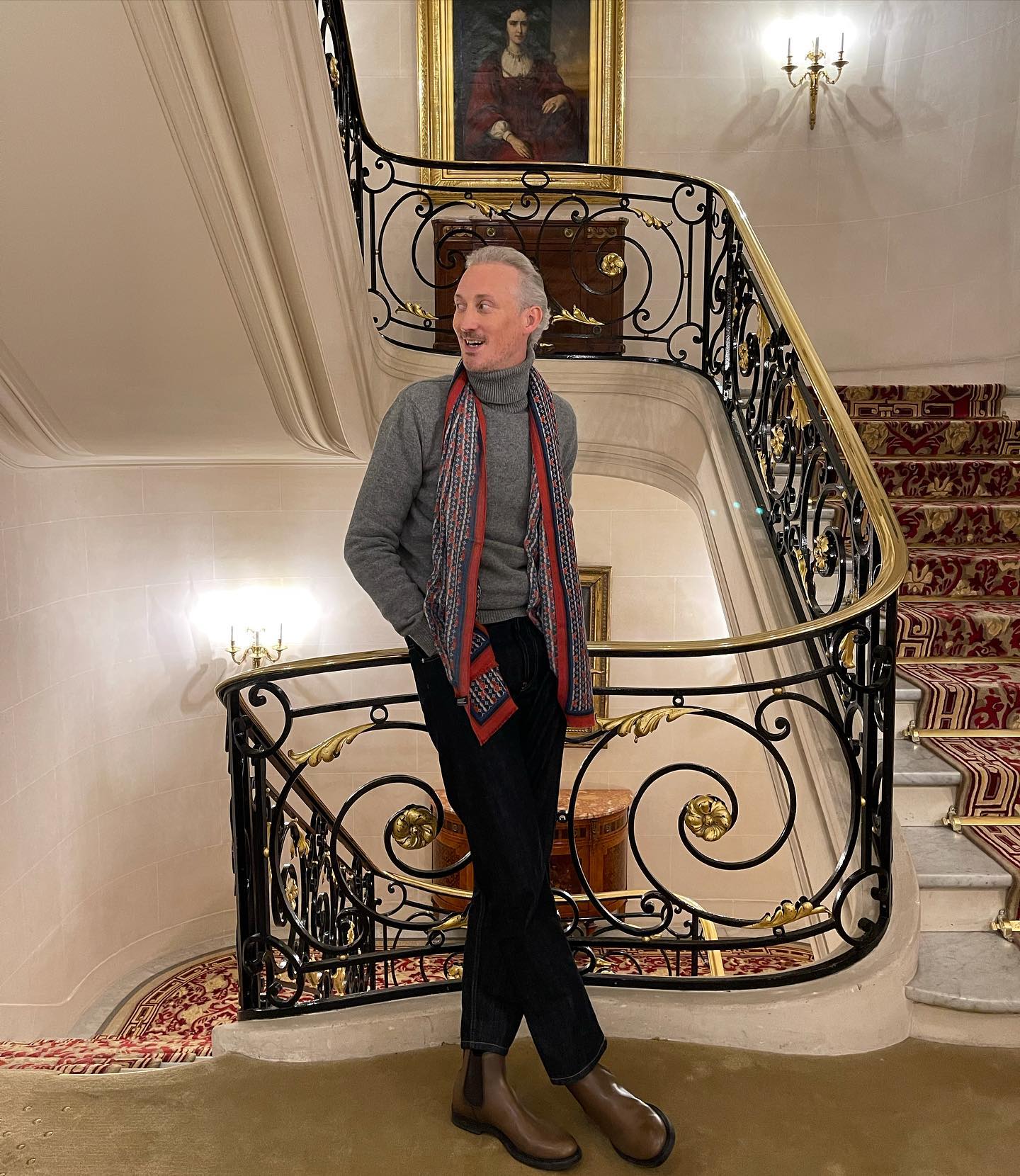 Photo courtesy of Bruno Gouery who wears the Absolu printed wool and silk scarf.
LNB: Could you tell us about any challenges you may have faced when exporting your brand, and elaborate on its commercial strategy?
Valérie: Over the course of our history, our brand has been deeply rooted in international markets with a strong emphasis on exports. The post-World War II era marked a pivotal moment when Mr. Malfroy embarked on a mission to introduce Lyon silk across Europe, the Mediterranean, North America, and Asia, establishing particularly strong connections in the latter region. The onset of the COVID pandemic disrupted our export activities, and subsequently, our longstanding network faced significant challenges. The turning point came with the Netflix series Emily in Paris, which prominently featured our creations, catapulting our brand into the spotlight among a younger and globally diverse audience. Today, we remain committed to showcasing our unique creations and artisanal expertise to a global audience, with our presence as part of the France Showroom on LE NEW BLACK serving as a testament to our renewed determination.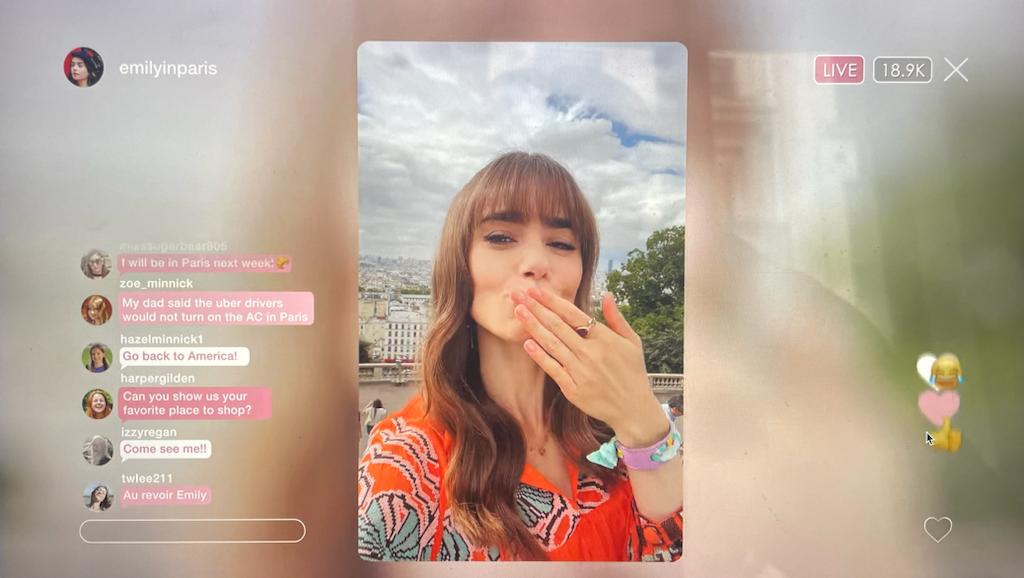 Lily Collins wears the Emily Green Leather Bracelet and Silk Twill Link Printed Hexa/Mini Polka Dots. Photo courtesy of Netflix.
LNB: What strategies do you use to maintain relationships with your retailers?
Valérie: Leveraging LE NEW BLACK for our wholesale operations has proven to be an invaluable time-saving solution. The intuitive interface facilitates the seamless presentation of our latest collections, streamlining the process of showcasing our products to potential buyers. This efficiency not only enhances our overall productivity but also ensures that our offerings are presented in a visually appealing and organised manner, making a significant impact on our commercial strategy. On a daily basis, we also keep in touch with our retailers on Instagram, where we can keep up to date with each other's news and latest events.