20/04/2022
Industry
Miyoko Foulon is a passionate entrepreneur. A fashion industry veteran, she founded Talent-to-Trend in 2015, an agency that supports designers in their business development. We met her at her showroom held in Joyce Gallery during the last Paris Fashion Week, to find out the keys to her success.
LE NEW BLACK: We are delighted to meet you Miyoko! Today you run a renowned agency that represents ten brands including Atlein, Martinez and Crush Collection, but can you tell us more about your background?
Miyoko Foulon: I started in the fashion industry when I joined Lanvin, where I was lucky enough to stay for seven years. I was first showroom manager, then sales manager for the European zone for men's ready-to-wear. After this great experience, I took over the sales management of the Japanese brand Mihara Yasuhiro for three years. In parallel to the creation of Talent To Trend, I also had the opportunity to collaborate with AMI. Since the launch of the agency, I have accompanied some forty brands in their development.
LNB: What made you decide to create your own agency? How do you select the brands you work with and what services do you offer them?
MF: Talent To Trend was an obvious choice for me. I found it interesting to be able to work with several designers rather than just one brand, to discover new talent and help them become the trend of tomorrow. I wanted to share my knowledge and experience with several talented designers at the same time, and help them develop their distribution.
Today we receive many requests but we select the brands for which we have a real crush, and only when we have the conviction of being able to bring a development aid. We offer support services to both young and established brands. From consulting to showroom presentation, pop-up stores or communication, through training and sales follow-up, we offer real support and a daily follow-up.
For emerging brands, our primary ambition is to offer a "quasi-integrated" commercial service to these designers who do not have the means to invest in a team with several years of commercial experience and a solid network from the start.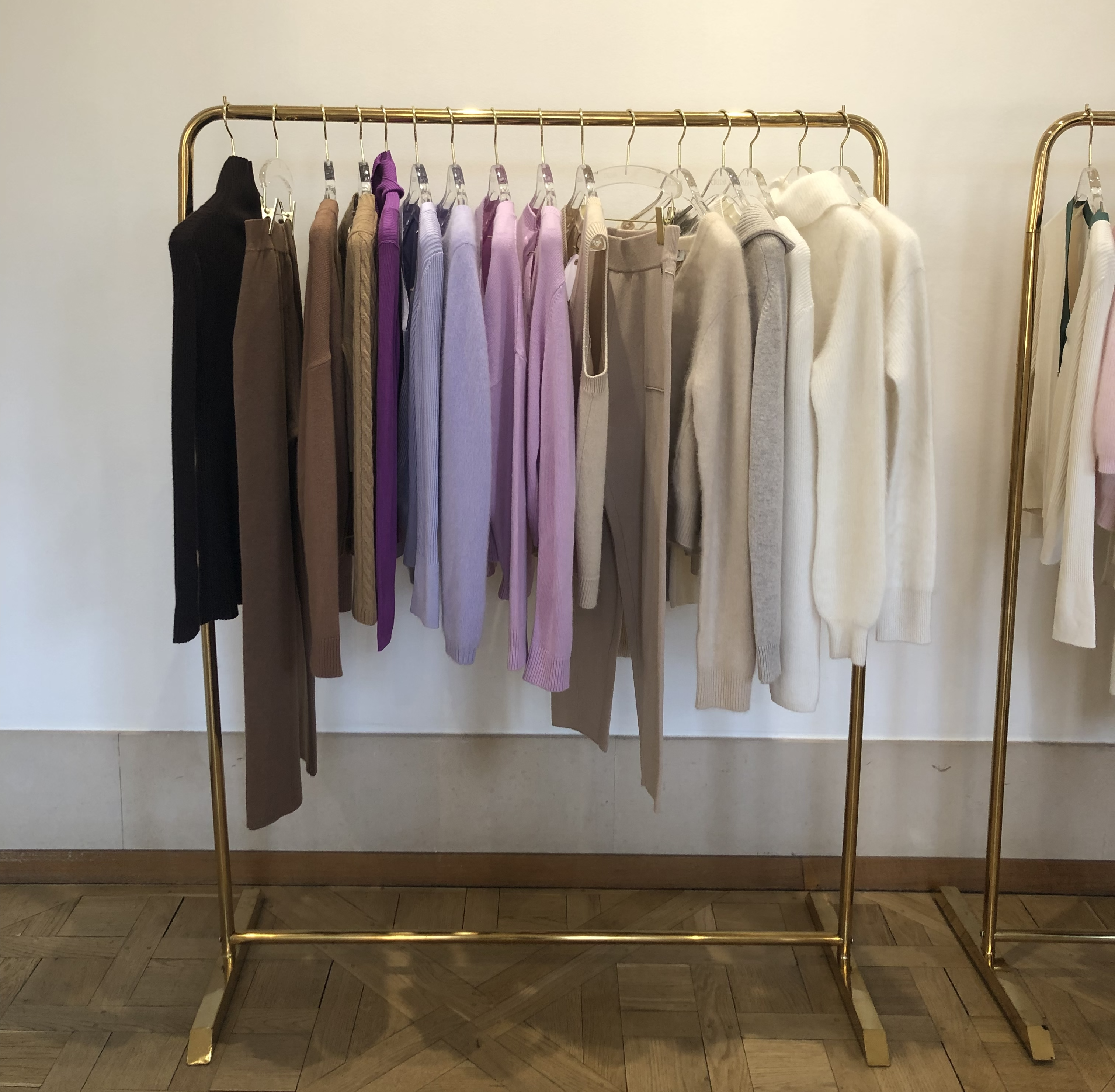 LNB: You develop tailor-made sales formulas for certain brands. For example, you recently took part in the White show in Milan for Martinez, as part of a corner dedicated to shoes and accessories. What is your feedback from this first time at the show? And how do you think B2B sales processes have evolved since the health crisis and the massive digitalisation of brands?
MF: It was a great opportunity to strengthen the brand's image in Italy and to meet Italian buyers who don't always travel to Paris. What we see in showrooms and at trade fairs is that we have to adapt to the needs of buyers who travel less. Digitalisation has become essential and brands must sometimes work on their image, notably by offering more quality content. Digital platforms have become an essential asset, so designers have to adapt very quickly and be as creative as possible in this area.
LNB: You used various BtoB digital platforms to manage the sales of the brands that your agency supports. In your opinion, what are the advantages for a brand to use online showrooms like those of LE NEW BLACK?
MF: Digital showrooms allow brands to organise their sales in a more professional way and to optimise them. From the quality of the product presentation to the documents edited through the platform (selections, order confirmations, and even invoicing), the whole process is simplified.
LNB: What are your favourite features on LE NEW BLACK?
MF: In the showroom, taking orders on the iPad and even on the computer is particularly practical and pleasant. We can easily create private access for buyers who order or work on their selections online. On the commercial side, LE NEW BLACK also allows us to have an overview of all orders, and it's an excellent tool to analyse best sellers and sales evolution at a glance!
LNB: What advice would you give to a brand that wants to develop on the French market today?
MF: I think the most important thing when you are an emerging brand is to learn to adapt, to listen to your market. The agent accompanies the brand in its commercial strategy, analyses and transmits the feedback from buyers, the latter must then adapt, show flexibility and reactivity whether it be in terms of its collections or its communication, without changing its DNA of course.
LNB: What is the project that is close to your heart in the coming months?
MF: Simply to continue our beautiful evolution with each of our partner designers, and to discover new brands that correspond to our criteria, i.e. a unique know-how, a responsible development and above all passion!