Meeting the needs of the fashion industry with Specialist ERP Software, ZEDONK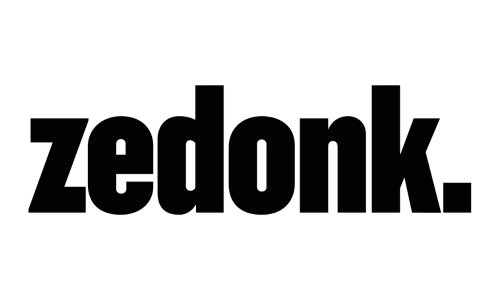 UK-based business management software, Zedonk, was initially created to provide an all-in-one affordable solution to emerging brands and SMEs within the fashion industry. The company was founded in 2006 with the goal of empowering fashion brands to efficiently manage their business to help sustain growth. Zedonk software allows brands to gain better control over everything from development and production to sales and logistics, with over 100 B2B integrations, from accountancy packages and marketplaces to warehouse management systems, e-commerce, and EPOS platforms.
Today, Zedonk is trusted by over 1000 brands, designers, showrooms, and distributors in over 45 countries. The company works with a wide range of some of the most successful brands, including Bianca Saunders, Christopher Kane, MNZ, Simone Rocha, Totême, Roksanda, and Viktor & Rolf. Its team also comes from various backgrounds within the fashion industry such as buying, designing, logistics, and wholesale. This helps them to understand the ever-changing needs of fashion brands and allows them, in turn, to offer the best advice to those that they support. It also means that the team is constantly innovating, developing, and updating the system in order to meet the needs of the industry.
A common fashion enterprise planning problem:
Commonly, brands choose to operate without an enterprise resource management system or are simply unaware that a system like Zedonk exists. They start out manipulating Excel spreadsheets, trying to obtain the data they need, but unfortunately for them, this often ends up causing costly mistakes, and therefore hindering their growth. Other brands have multiple systems in place that don't communicate with each other, which eventually becomes too expensive and frustrating for their teams to manage, losing time trying to bridge the gap between the disparate systems.

The Zedonk Solution:
Zedonk provides a fully integrated system, that does most of the work on its own and is suitable for brands from any sector of the industry, from apparel to bags, jewellery, shoes, or lifestyle, each of these products can be costed, sold, produced, and shipped using the solution. This allows fashion brands to revolutionize the way they work, saving time, and helping them to better prepare their collections each season from creation and sourcing to order management and production launches. This, in turn, increases reaction speed and management efficiency and supports financial stability. The software provides an overview of every element that makes up a product, so brands can get detailed information at a glance, allowing them to quickly send off production orders to manufacturers. In a nutshell, Zedonk simplifies backend processes such as collection development, and production follow-up so that brands have their collections ready when it comes to the wholesale sales period.
LE NEW BLACK x Zedonk: A harmonious partnership
Over the past few years, Zedonk and LE NEW BLACK have worked hand-in-hand to provide fashion brands with a complete end-to-end operations and marketing B2B solution. Where Zedonk's solution helps fashion brands to run production, wholesale, and logistics processes, simplifying their backend operations, LE NEW BLACK's platform facilitates successful wholesale sales interactions with buyers and distributors, providing brands with the best possible tool to sell their collections online B2B. Not only do the two solutions fit together synergistically, providing amplified value for their shared clients, but they also share harmonious values, both participating actively in the support of numerous partnership programmes with fashion councils and universities. Two companies, one vision: seamless integration and the best B2B tools for the fashion industry.
Check out our last webinar featuring our common client Christopher Kane's Head of Sales Sarah-May Brown: