The history of jewelry goes back to 100.000 years ago where jewels were produced from natural materials such as stones, feathers, plants etc.
From those days to today, the origins of jewelry has stayed the same as we are still seeking for precious materials, feeling fascinated by the wonders of nature. At the same time, creating jewelry has become an expertise where every tiny little detail counts in the process of production.
Within time, it wasn't only the production and the usage of jewelry has changed but also the value it has within the fashion industry have transformed in an impressive way. As the jewelry industry still works widely local, according to McKinsey's research it will keep growing 5 to 6 per cent each year, totalling €250 billion by 2020*.
On Le New Black's marketplace, unique jewelry brands are presenting themselves to be discovered. Here's our selection:
ivi (US)
Based in Los Angeles, each piece of the brand is made in Italy with the highest quality materials and the utmost attention to detail.
The brand integrates traditional artisan craftsmanship with the latest high-tech techniques at their Italian production house.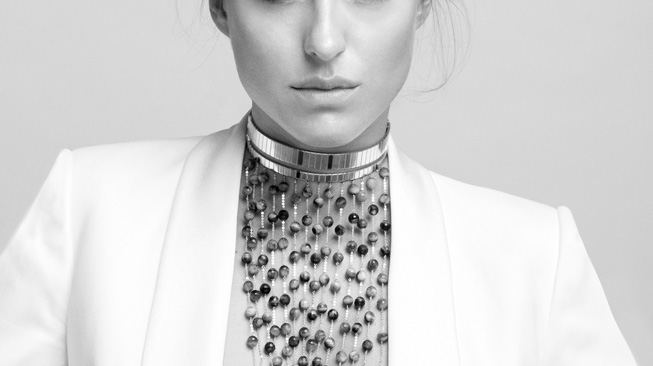 Gamin NYC (US)
Gamin is a Brooklyn-based design studio creating jewelry for both men and women that distil down cultural history into meaningful pieces with the capacity to age beautifully, bringing originality and fresh interpretation to the traditional form. Layers of cultural influences add subtle design elements and minute details that turn each piece into a personal talisman for the wearer.

Named after the character from Victor Hugo's Les Miserables, Gamin embodies joy despite everything, confidence in his own creation, and a smirking defiance of convention and authority.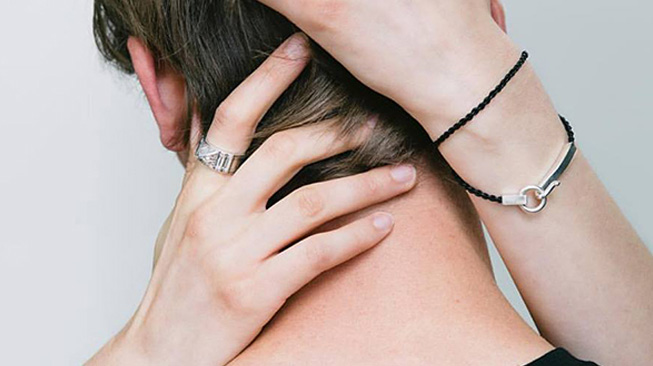 Already at Museum Of Arts & Design, Shape of Lies
Roula Dfouni (LB)
After a decade spent in the world of business, Roula Dfouni decided to take a new turn in her life as she started taking a series of intensive courses at ESMOD Beirut and imbuing herself in every aspect of the world of art.
Today she creates pieces of contemporary jewelry she crafts; each one individual, evocative, and powerful.
Her pieces, which are exquisitely handcrafted, are made of layered black and white oxidized sterling silver, complementarily combined but never quite blended together, and adorned with rough, unpolished gemstones.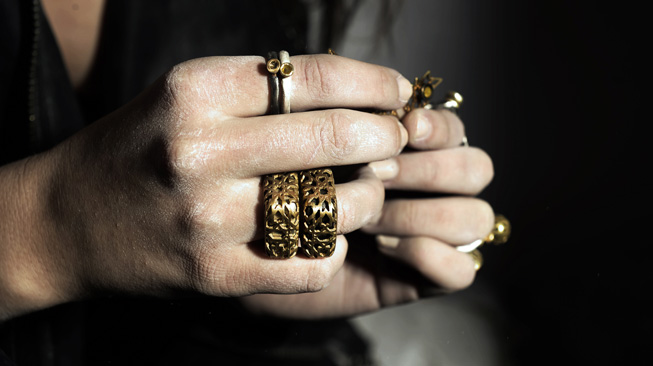 Browse all of our jewelry brands on our new segments bar!
*http://www.mckinsey.com/industries/retail/our-insights/a-multifaceted-future-the-jewelry-industry-in-2020