London Fashion Week Men's gathers the the most avant-garde, playful and youth subcultures inspired designers, such as Xander Zhou presenting in the private, buyer selected showroom and Cottweiler, presenting on The Tradeshow with the restricted buyers only represented by Nana Suzuki agency. Daniel w. Fletcher represented by Awaykin agency, combine his social issue driven and political inspiration to bring out a whole new british design. Not but the least, Martine Rose repesnented by Not Summer agency in the private, buyer selected showroom.
Daniel w. Fletcher backstage
Past on from the previous season, the oversized garment still holds on its influence. This season, a sleek line of aforementioned leather trench coats and pop art-inspired 'Danny's Hardware' T-shirts presented on the runway.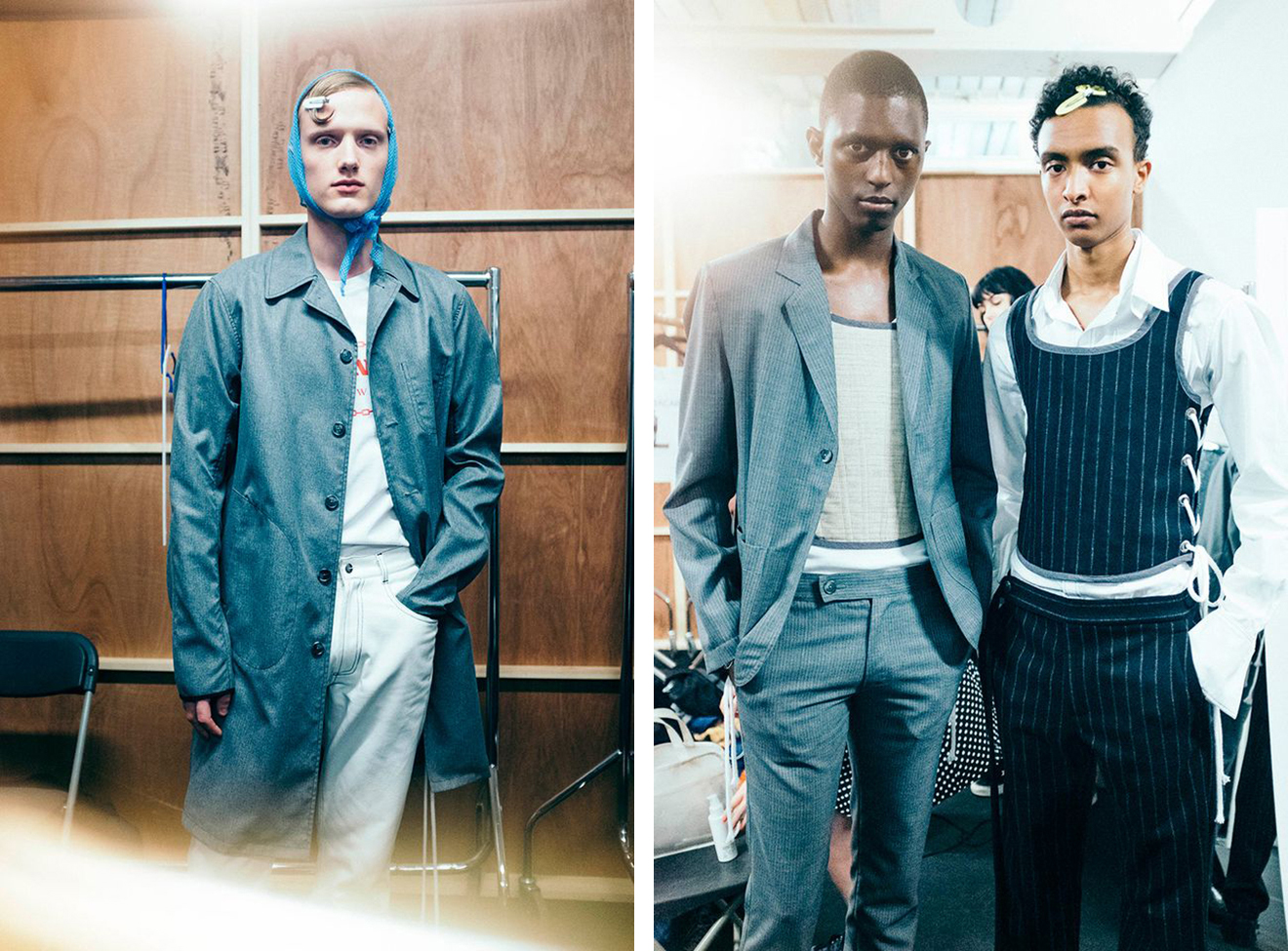 Xander Zhou backstage
His dystopian fantasie is filled with the impregented, supernatural, blue-eye and alien-like model and creating the blurred lines between human and extraterrestrial being.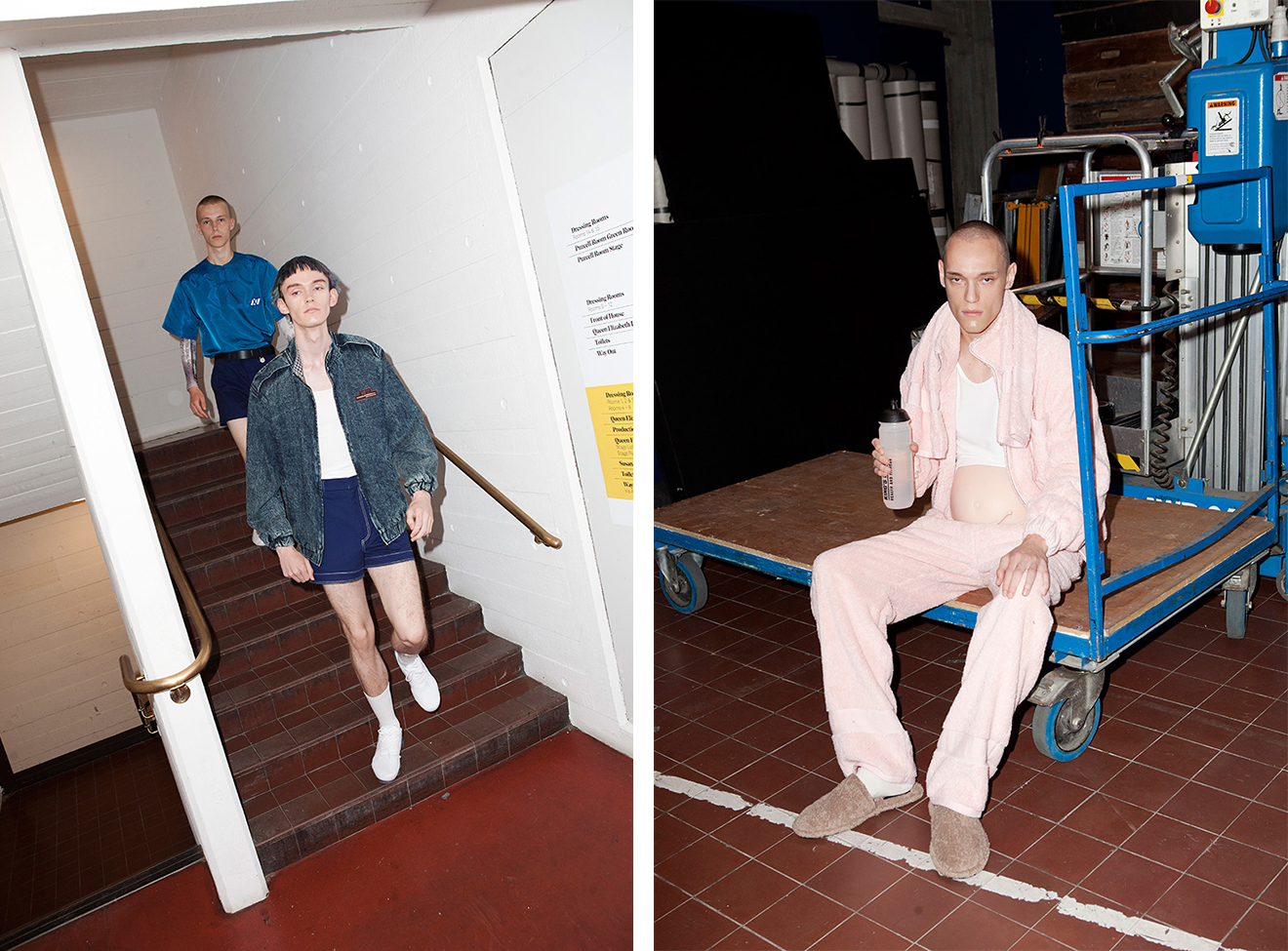 Cottweiler backstage
Yoga is on the way! on the runway, we can see lightweight tracksuits, yoga mats and sportswear-inspired looks talks to the generation who obsesses by their electronic devices and are unable to disconnect. It is time to bring in the Zen spirit!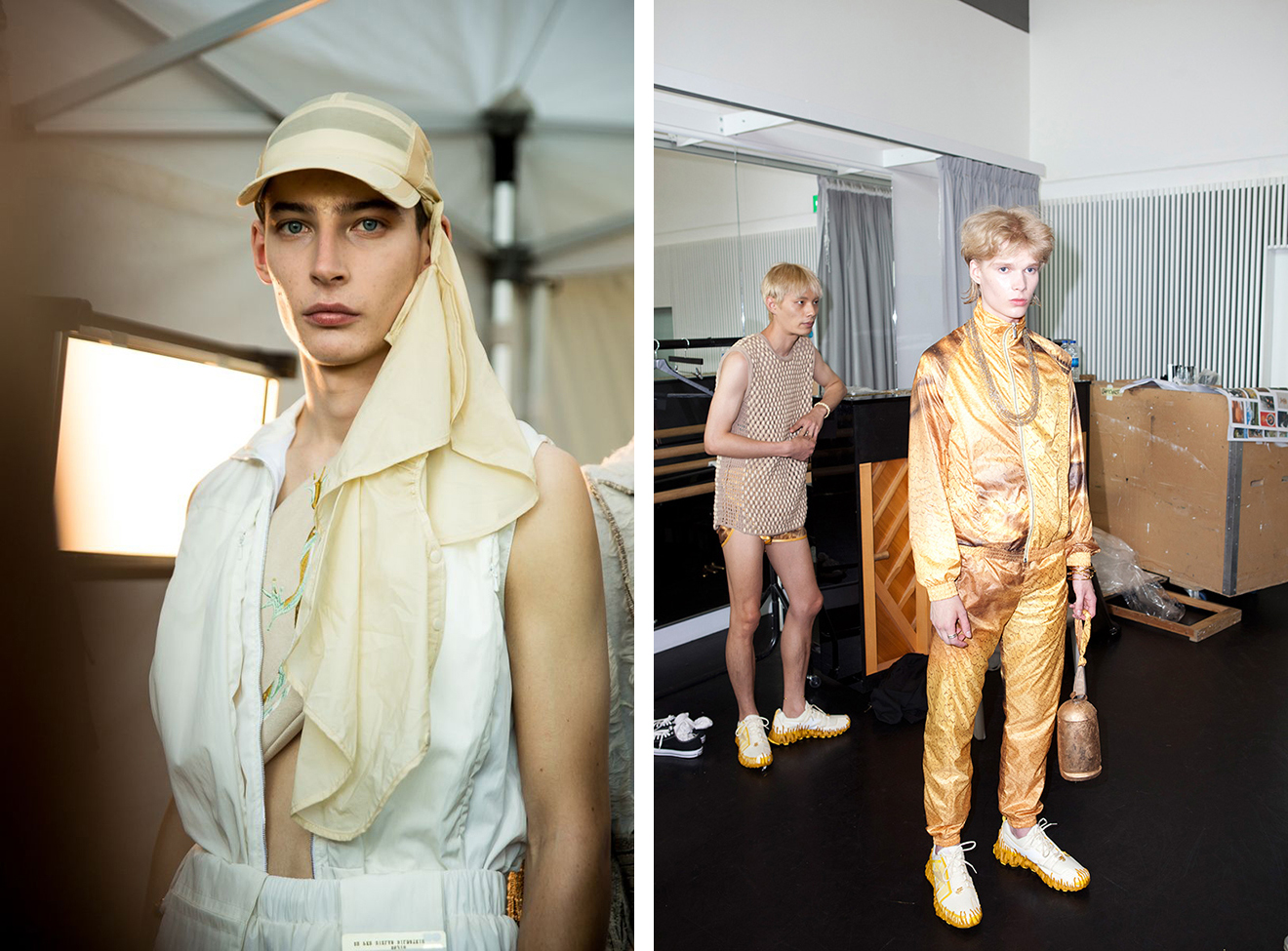 Martine Rose backstage
Presenting the street style literally on the street! Abundant leopard print, bleached spray-painted jeans, Hawaiian shirts and oversized garments brings the time back to 90s.