Paris Fashion Week Men's has ended with glory, admiration, and inspiration as it started. Once again we witnessed Paris transforming into a hub where style and creativity were leaking from every crack that they find; from streets to runways and to tradeshows.
As Le New Black, we followed our brands in showrooms, shows, and venues and gathered the highlights of the previous week.
Lemaire: Serenity Rules
On the very first day of Paris Fashion Week, Christopher Lemaire has put his signature to another eye soothing and inspiring runway show. Defining next year's color palette for menswear, Lemaire has chosen earthy tones, with laid-back layering options.
While each piece of the collection is giving a warm feeling –almost stepping on a warm beach barefooted- the overall softness of the collection reminds the importance of tranquility, stability and the power of simplicity.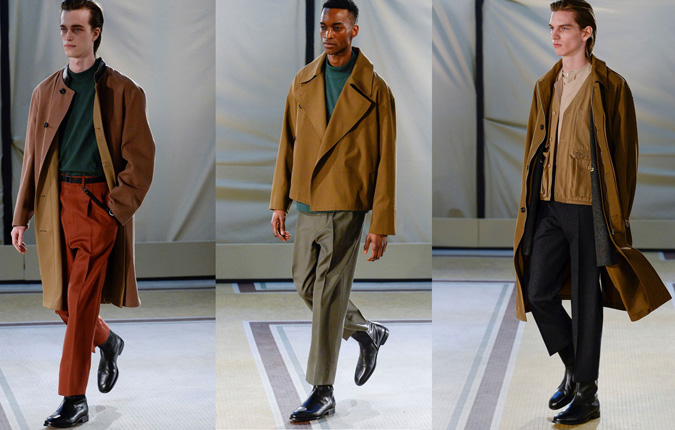 Etudes: Today's Men
Once again Etudes had the perfect portrait of today's modern young males with references to pop culture elements.
While the standout pieces of the collection were maxi size accessories and flower print tops, Etudes kept its cool attitude with loose shapes and simple stylings.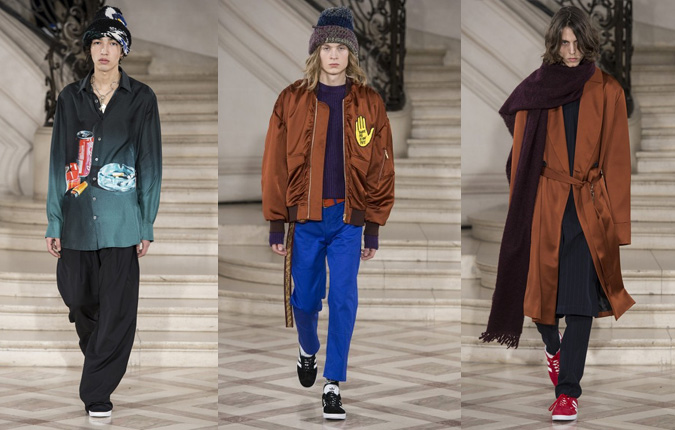 Lanvin: Tailored Grunge
Designs of Lucas Ossendrijver have created a world of opposites on the runway. Dark pieces with colored checked patterns, structured jackets with oversize belts have come together embodying the house's serious attitude.
With a touch of grunge, rebellious looks have passed by while impressing the fashion enthusiasts and reassuring the fact that there is always more to explore.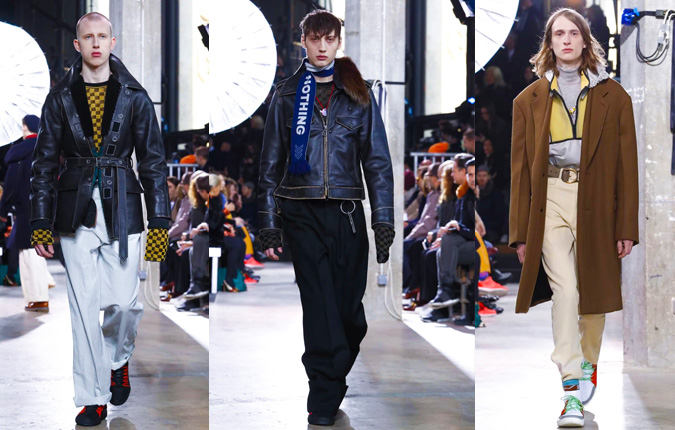 Andrea Crews: Alter Culture
Andrea Crews has presented his collection on the second day of the Paris Fashion Week with bright colors and relaxed fits.
Using flower prints and the yellow of sunshine, Andrea Crews makes sure that we are not spending a dark winter.