Warm summer is striking Copenhagen Fashion Week this season! CFW hosts the Danish and international, new and established, classy and street brands, Le New Black's brands such as Baum und Pferdgarten, Holzweiler, Mykke Hofmann and Rodebjer presenting their latest collection on The Tradeshow.
Models carried briefcases and wore versatile ensembles like a nicely tailored mint green suit; a baby blue floral jacquard skirt with a white belted jacket; and a flutter-sleeve, floral-print dress that was not too heavy on the florals. The checked trousers and shirts, as well as a couple of pretty, breezy blush pink silk dresses, were also sophisticated.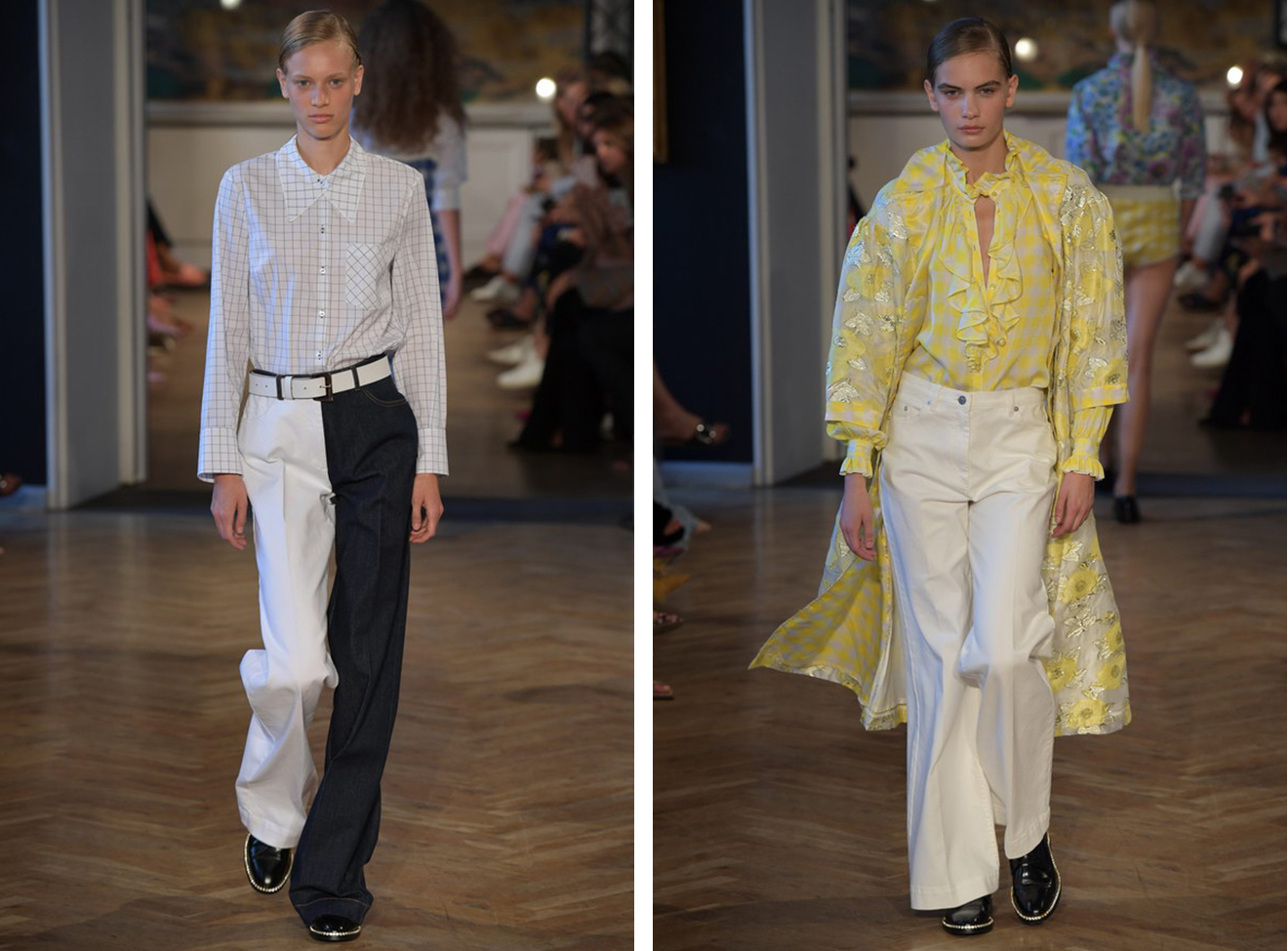 The colour palette moved from the shore with different nuances of blue, green and mint to the warmer yellow, peach and pink inspired by late sunsets. A hint of neon from life jackets, army green from mountain gears, and garments customised to be part of every little outdoor adventure.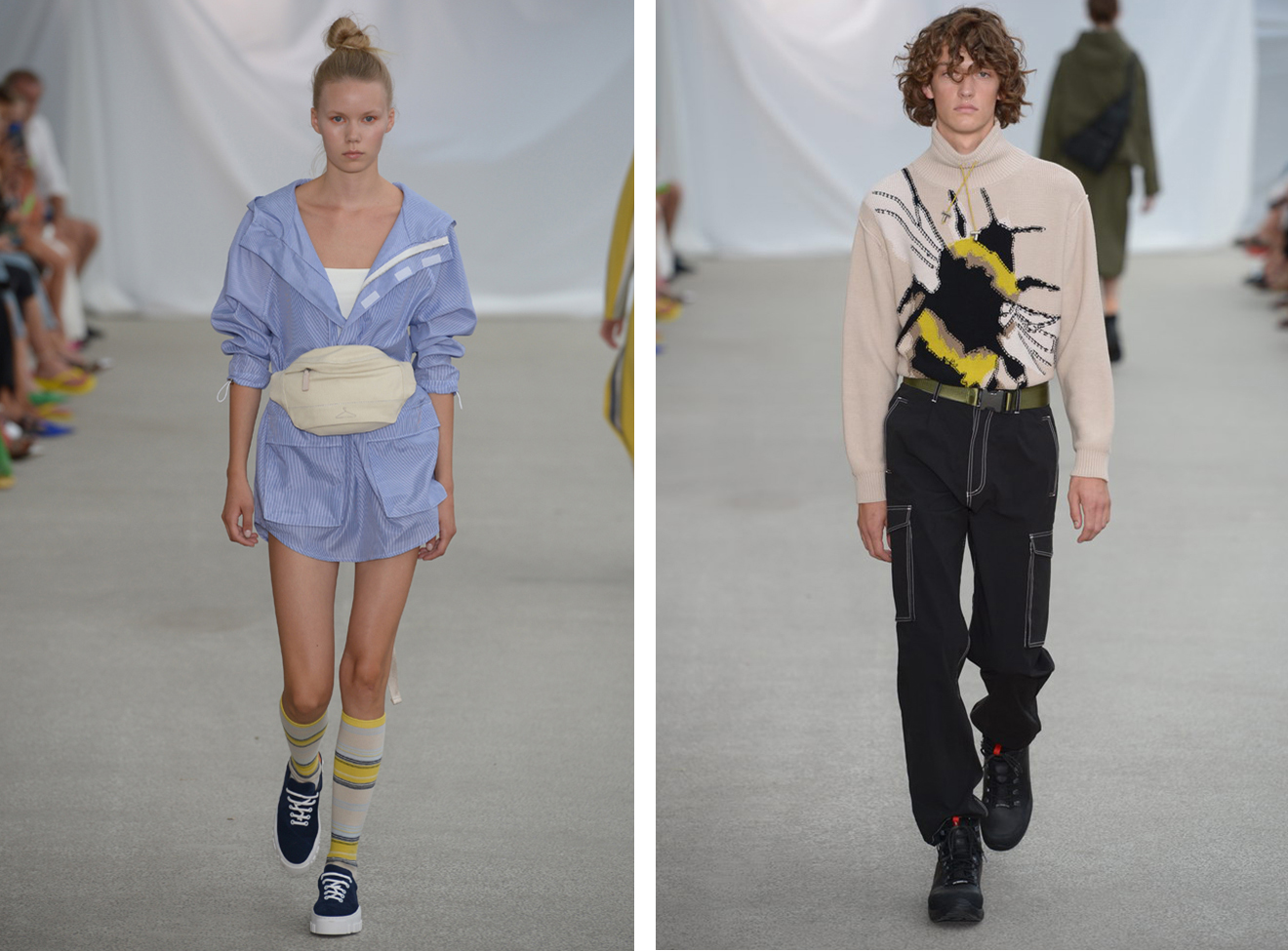 Combining feminine cuts, flowing fabrics, asymmetry and a palette of deep yellow, cornflower blue and rust alongside the staple that is white, the collection is a fusion of modern silhouettes and timeless elegance.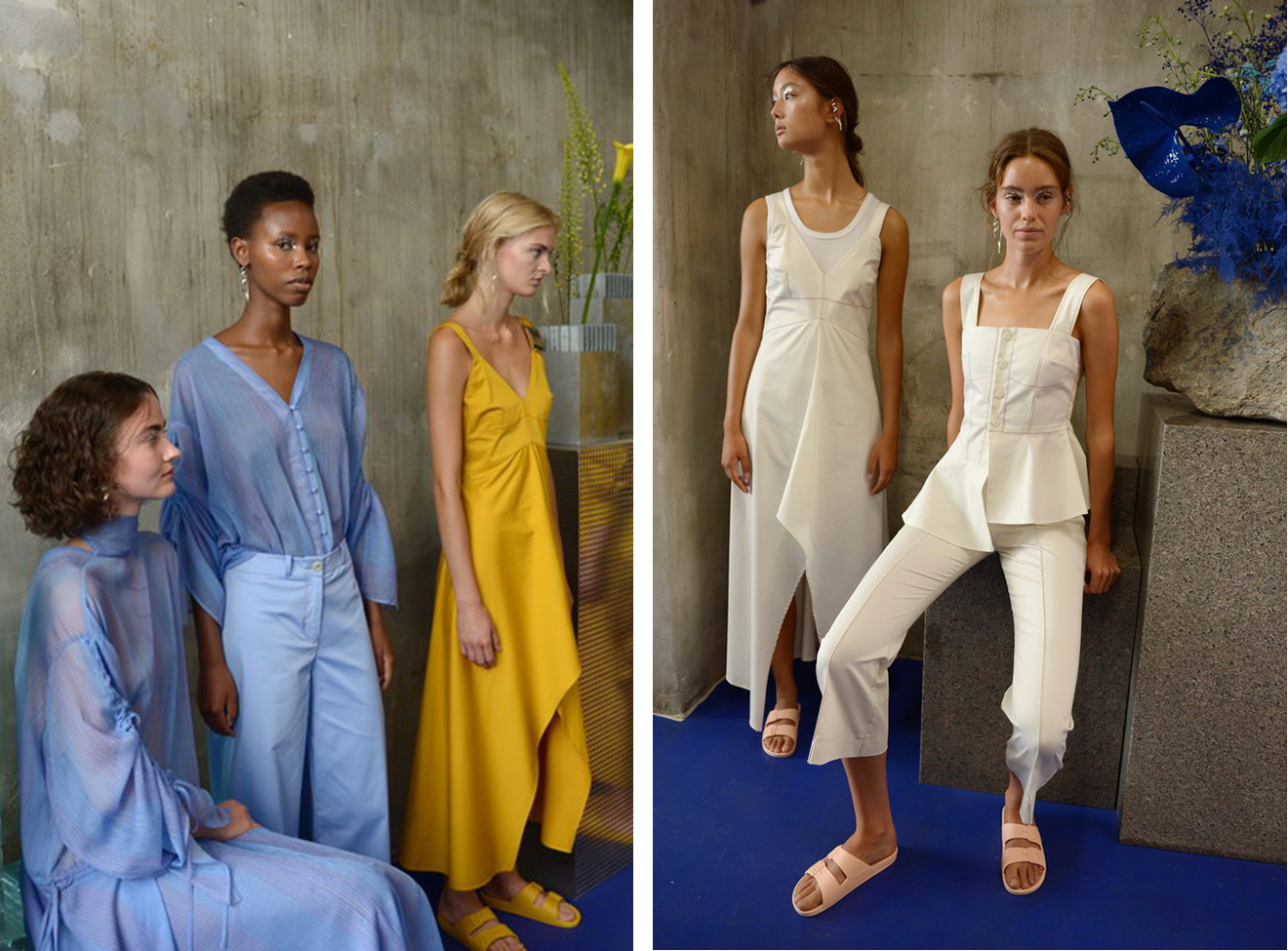 The craft, aura and beauty, embodied by film icon Ingrid Bergman and the tantalising concept of "Swedish Sin". Pure and poetic expressions, are merged with the raw and sensual, in unique, printed, silk organza styles and unexpected, crafted woven structures.