You find no man, at all intellectual, who is willing to leave London. No, Sir, when a man is tired of London, he is tired of life; for there is in London all that life can afford.
Says Samuel Johnson with his glorious wisdom and we can't agree more. London is a creative hub, it's full of surprises and it is an endless source of inspiration for the fashion scene. Being the house of Central Saint Martins, the Royal College of Art and many more universities London keeps adding new creative minds and hands to its wide portfolio.
We are delighted to be in London on the 7th and the 8th of January for London Fashion Week Men's to support our brands. They are using our platform to control their B2B image, and increase their wholesale results. Some of them chose the private B2B windows we offer: "Le Privé" (Wales Bonner, Cottweiler, Kwaidan Editions etc.) while others preferred the Tradeshow (Awaykin Agency)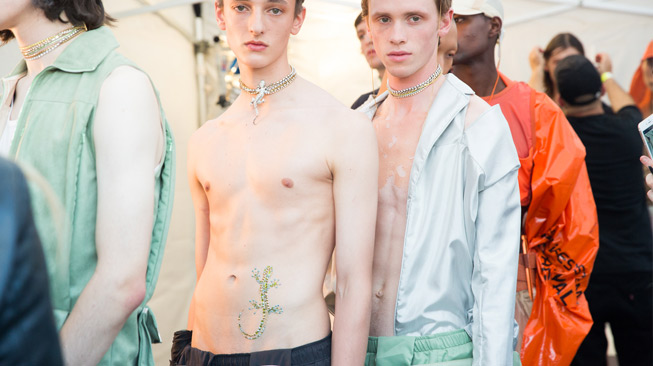 Cottweiler SS18 backstage
Before the fashion week starts, you can also go on our Tradeshow to connect with Britain's talents like Jovonna London, Marta Larsson, Som'or and more!