Romain, agent for Bryant Artists agency and co-worker at Le New Black gives us his career and behind the scenes of his trade. Romain, agent pour la célébre agence internationale Bryant Artists et co-worker chez Le New Black nous livre son parcours et les coulisses de son metier .
Hi Romain! what is your job and what led to do it ?
Hi, I am Romain Romieu, agent at Bryant Artists, an independent creative agency representing the industry's most respected hair, makeup, stylists, set designers & casting directors. I am currently launching Bryant Artists Paris! My job as an agent is actually to have ideas and be creative. Our sector became increasingly competitive, we must constantly find new ways to promote our artists and take into account the evolution of all communication channels, and the digital transformation (social networks, mobile app, etc.)
Then comes the more classic part of the job, which consists of prospecting clients, advising artists, listening to them and defend their interests. I fell into this business quite by chance! After my studies in Lyon I moved to Paris to become an artistic director in advertising. Very quickly, a friend of mine suggested to replace her to an assistant position in an agency, I accepted, thinking to have found a day job and finally I finally got caught up by the game, first at Artlist Paris, and then at Calliste Agency.
Hello Romain ! En quoi consiste ton métier et qu'est-ce qui t'a amené jusqu'ici ?
La base de mon métier d'agent est dans un premier temps d'avoir des idées :) Notre secteur devenant de plus en plus concurrentiel, nous devons sans cesse trouver de nouvelles manières de promouvoir nos artistes et surtout tenir compte de l'évolution des canaux de communication ainsi que le passage au digital (réseaux sociaux, applications etc...)
Ensuite vient la partie plus classique du métier qui est celui de démarcher les clients, conseiller les artistes, les écouter et défendre leurs intérêts.
Je suis tombé dans ce métier tout à fait par hasard ! Après mes études à Lyon j'ai emménagé à Paris pour devenir Directeur Artistique en publicité. Très rapidement, une amie m'a proposé de la remplacer à un poste d'assistant dans une agence de représentation d'artistes, j'ai accepté, en pensant avoir trouvé un petit job alimentaire et finalement je me suis laissé prendre au jeu, d'abord chez Artlist Paris, puis chez Calliste agency.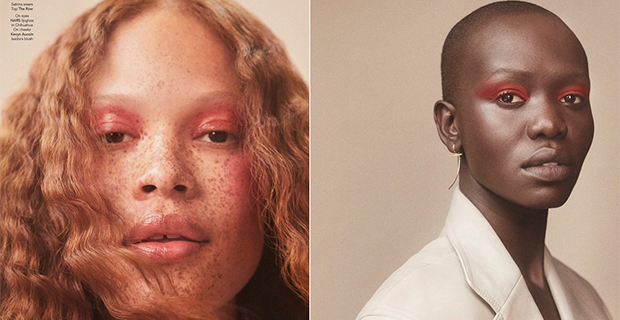 @Stevie Huynh/Make-up Artist - L'Officiel magazine
Can you tell us about your company, its mission and its history ?
Bryant Artists is an agency an independent creative agency representing hair, makeup, stylists, set designers & casting directors. The agency was founded 3 years ago by Emma Bryant, with a simultaneous opening in New York and London.
Today Bryant Artists opens in Paris with the goal to grow a presence in the three main fashion markets that are London, Paris and New York. Our mission is to promote these artists to magazines, brands via creative teams, production companies, advertising agencies, etc.

Peux tu nous parler de ta société, sa mission et son histoire ?
Bryant Artists est une agence de représentation d'artistes spécialisée dans les secteurs de la mode et de la beauté. L'agence a été fondée il y a 3 ans par Emma Bryant, avec une ouverture simultanée sur les marchés New-Yorkais et Londonien.
Aujourd'hui Bryant Artists ouvre à Paris avec pour objectif de développer une présence sur les trois principaux marchés de la mode, Londres, Paris et New York. L'agence représente des coiffeurs, maquilleurs, stylistes, set designers et directeurs de casting. La mission de l'agence est de promouvoir ses artistes auprès des magazines, des marques via les équipes créatives, les boites de production, les agences de publicité, etc.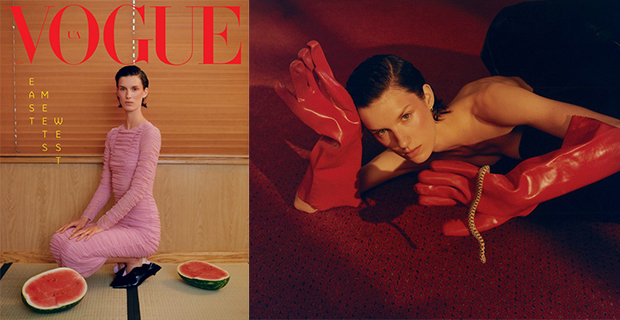 @Samuel Pidgen/Set Designer - Vogue UA magazine
Who are your clients?
To make it simple, we have two types of clients:
The "image" customers, who are mainly editorial support (Vogue, W magazine, Harper's bazaar, Dazed, Self Service, etc. They allow artists to meet creative teams (photographers, stylists, hairstylist, make-up artist, etc ...) and to develop their portfolios.

Then come the "advertising" customers, who are all fashion, beauty and luxury brands. These customers often come following experiences with image customers. For example, a qualitative book with a very strong image is easier to sell to brands. Or a photographer met during an editorial shoot can decide to keep the same team for the shooting of an advertising campaign.
Qui sont vos clients, à qui s'adresse Bryant Artists ?
Pour simplifier, nous avons deux types de clients :
Les clients « image », qui sont principalement les supports éditoriaux (Vogue, W magazine, Harper's bazaar, Dazed, Self Service, etc. Ces derniers permettent aux artistes de rencontrer les équipes créatives (photographes, stylists, hair, make up etc.) et de développer leurs portfolios.
Ensuite viennent les clients « publicité », qui sont autant de marques de mode, beauté et luxe. Ces clients viennent souvent à la suite d'expériences passées avec les clients « image ». Par exemple, un book avec une grande qualité d'image est plus facile à vendre auprès des marques. De même un photographe rencontré lors d'un shoot éditorial peut décider de conserver la même équipe pour le shooting d'une campagne publicitaire.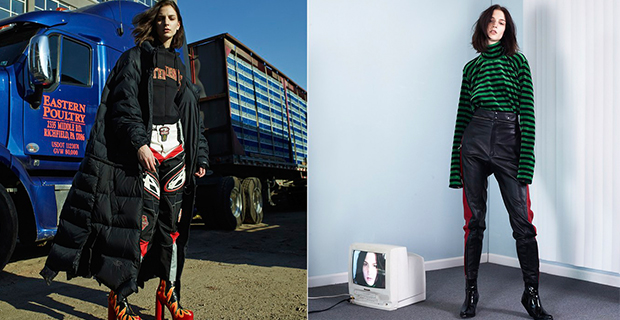 @Lana Jay Lackey/Stylist - Tha Last Magazine
What is your most beautiful or inspiring project, past, present or future and why?
Two weeks ago, we booked one of our designer set on Marni campaign with one of the most talented photographers of his generation: Jamie Hawkesworth. The shoot was in a Parisian museum, the result will be incredible. It was my first booking for Bryant Artists Paris! It was also the first opportunity born from our co-working! The option came from our colleagues at Sylvia Farago, who are sitting right next to us at Le New Black :)
Quel est votre plus beau projet passé, présent ou futur et pourquoi?
Il y a deux semaine nous avons bookés l'un de nos set designer sur une campagne Marni avec un des photographes le plus doués de sa génération : Jamie Hawkesworth. Le shooting a eu lieu dans un musée parisien, le résultat promet d'être incroyable. C'était mon premier booking pour Bryant Artists. C'est également la première opportunité née de notre coworking ! En effet, l'option est venue de nos collègues producteurs de chez Sylvia Farago qui son juste à coté de nous chez Le New Black :)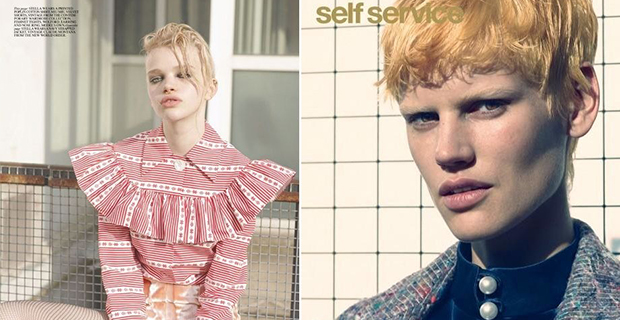 @Shelley Durkan/Casting - Self Service
Why did you choose coworking and why Le New Black for your parisian address?
Coworking is still underdeveloped in France compared to other countries. But the concept has a lot of potential, especially for young companies! It creates interesting synergies and openness. Being sitting alone in a big office sounds very old school to me, it can be also very parisian...
We were put in touch with Le New Black through our friends at Sylvia Farago, For our greater pleasure, because the office, companies, atmosphere and location right in the center of Paris are TOPS!

Pourquoi choisir le co-working et pourquoi Le New Black pour votre pied à terre parisien?
Le co-working est encore peu développé en France par rapport à d'autres pays. Mais le concept a beaucoup de potentiel, surtout pour les jeunes structures ! Il permet de créer des synergies intéressantes et une ouverture d'esprit. Être seul dans son grand bureau, c'est quand même très old school, peut être aussi très parisien...
C'est via la boite de production Sylvia Farago que nous avons été mis en contact avec Le New Black. Pour notre plus grand plaisir car la société, l'atmosphère qui règne dans les bureaux, et la localisation dans le centre de Paris sont TOPS !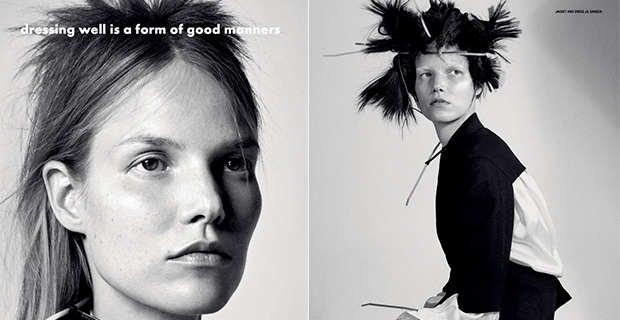 @James Pecis/Hairstylist - I-D magazine
What is the next step for Bryant Artists?
Opening in Paris is already huge step for Bryant Artists ! We will have to be strong and grow well, our agency has a lot of potential here! We want to represent parisian artists but we will take time, so as to maintain a certain level. Step by Step :)

Quel est la prochaine étape pour Bryant Artists ?
L'ouverture à Paris est déja une énorme étape pour Bryant Artists ! Il va falloir être solide et bien se developper désormais, l'agence en a largement le potentiel ! Nous voulons bien sûr représenter des artistes parisiens mais nous prendrons le temps, de manière à garder un certain niveau. Step by Step :)
Website/ Site Web