24/08/2022
LNB Features
In a previous article, we unveiled our latest features developed to offer an even more visual experience to our users and to enable brands to immerse their buyers in a world of discovery. Thanks to extensive work in collaboration with both our customers and their buyers to develop the redesign, we have achieved the biggest evolution of our platform since 2009. LE NEW BLACK now offers an even more intuitive browsing experience and even more powerful wholesale sales and collection discovery tools.
A more visual catalog, for easier ordering than ever before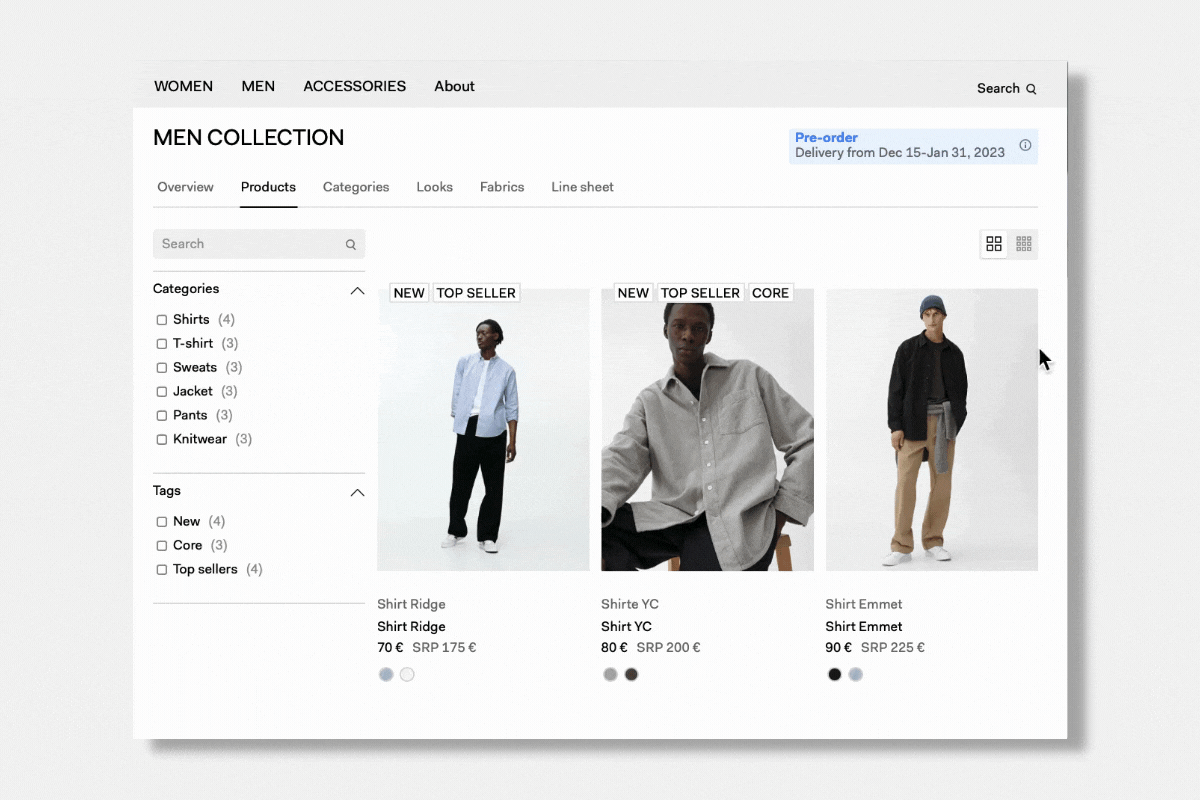 The product listing display offers a synthetic view for a quick overview of a brand's offering. The shopping cart also allows the viewer to quickly switch between tabs for faster quantity entry and a more visual overview of the selection made, to help distributors to better plan their merchandising strategy.
Modular linesheets to meet every need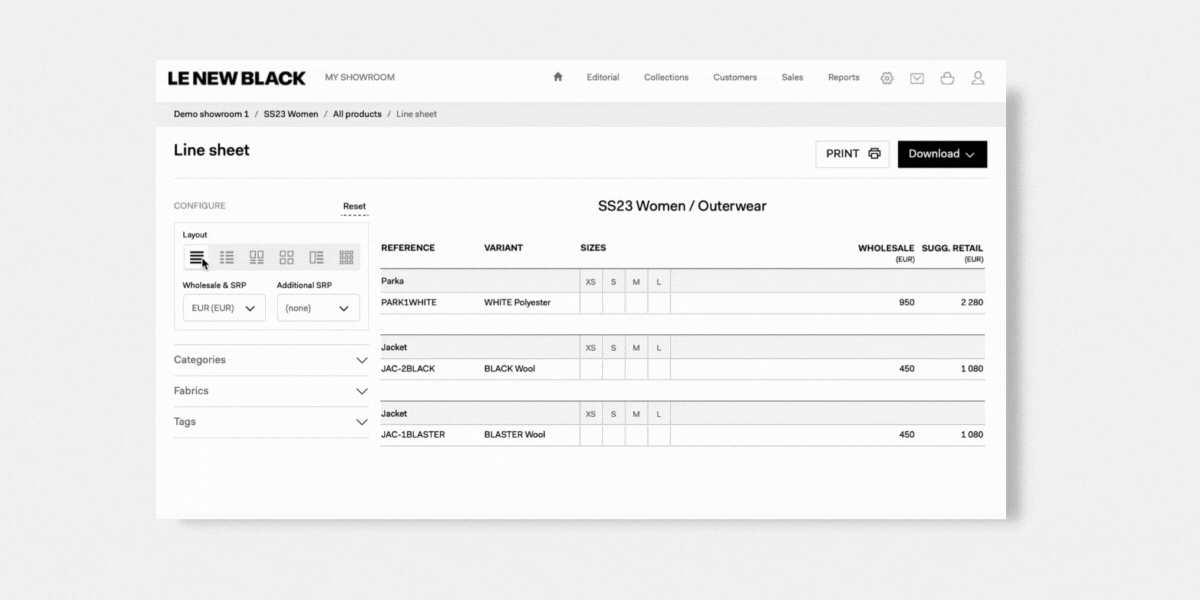 Configure your linesheets by collection thanks to 6 different views, from a condensed view to a more pictorial view. Use filters to adjust your selection and send your files in a few clicks, in CSV, Excel or PDF format.
Smart quantity editing, straight from the shopping cart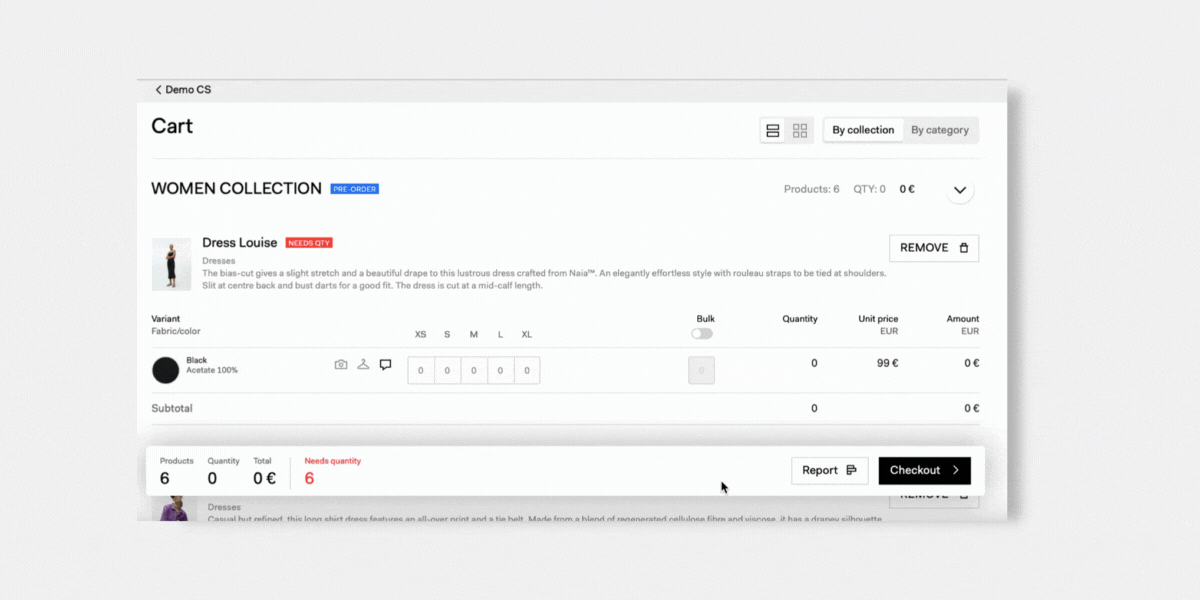 Easier quantity entry is now also possible thanks to the tabular view in the shopping cart. The viewer can even preview products in a visual mosaic, again to aid in the visualisation of their future merchandising strategy.